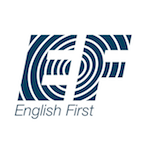 English First Suzhou

Summary
Are looking for a challenging leadership role in education? Would you like to work with a fun and dynamic international team? Are you interested in opportunities for professional growth and development?
At EF English First Suzhou, we are seeking a new Director of Studies (DoS) to join our team and manage an established young learner school.
Are You a Director with a Difference?
As the DoS you will be responsible for ensuring the academic integrity of the school so that our students receive the best possible English language education.
Vital to this role are strong people management skills and a flexible working style. You'll have the ability to manage and develop a large international teaching team with the support of two excellent senior teachers.
You'll be qualified with a degree and be a native English speaker and have a wide range of teaching and training experience with a good understanding of the TEFL environment. Experience in a previous DoS role is desirable as is experience living and working in a foreign country.
Ideally you'll possess outstanding organizational skills, be positive and enthusiastic in the workplace and show an eagerness to solve problems. A proven track record of building strong relationships with teachers, sales and service staff, customers and other senior managers is essential.
Above all you'll be a person who has a passion for learning and a real commitment to leading and developing a team of teachers. You'll be someone who is able to confidently craft a vision for the future of our flagship school, while effectively managing its day to day operations. This will require all of your creativity and initiative as you work mostly independently to plan and implement your new directives that will ensure further success for our school.
Come and Join our Successful Team
English First, Suzhou has 2 schools, the first opened in 2003 and the second in 2006. We employ 25 foreign teachers and pride ourselves on our professionalism and the quality of the courses we offer to our students, aged from 4 to 18 years old.
Our school takes teacher training seriously believing in the importance of on-going learning to develop into an effective teacher. Come and work in a supportive environment where every day brings new challenges and rewards.
Teach English in Suzhou
Suzhou is a renowned cultural, historic and tourist city, located just 25 minutes north of Shanghai on the fast train. The city is located in the southeast of Jiangsu Province, bordering Shanghai on the east. Written historical records indicate that Suzhou has a history of over 4000 years and the city is now best known around China for its unique and plentiful gardens and its many streams and canals, which have earned it the nickname "Venice of the East".
In early years, teahouses and theatres were the most common nightlife activities. With the development of tourism however, there are multiple more fashionable choices in Suzhou now.
Suzhou is widely known in China as being one of the most livable cities in China, with a buzzing expat community and friendly locals. You will not enjoy only good food there, but also cosmopolitan atmosphere of nightlife activities including cafes, bars, teahouses, theatres and cinemas.
Main Responsibilities
• Manage the day to day and long term needs of the teaching team
• Facilitate professional development of teachers
• Provide the team with new ESL resource options
• Recruit and induct new teachers
• Manage the school's extensive academic program
• Support our sales and marketing team
• Control our teaching schedule
• Implement initiatives that focus on continual improvement
• Develop and implement a strategic plan for the future of the school
Compensation
• Excellent salary: 15,000 – 16,000 RMB per month (depending on qualifications & experience)
• Bonus: Quarterly bonus, Retention bonus, NPS bonus, Contract Completion Bonus, Academic Loyalty Bonus
• Extra hours: 150 RMB per hour
• Housing allowance: 3,000 RMB per month or free EF apartment provided
• Flight allowance: 10,500 RMB half payable after 6 months, half after 12 months
• Legal 'Z' work visa
• 11 days public holidays plus 10 days extra holidays
• International health insurance
• Promotion opportunities within the EF network
• Airport pick up
Requirements
• Bachelor's degree
• TEFL certificate (No TEFL? – We recommend INTESOL)
• Native English speaker from UK, USA, Canada, Australia, New Zealand or South Africa
• 2 years managing experience desirable
• Non-Criminal background
As well as
• Strong people skills, a flexible working style and creativity
• A wide range of teaching experience
• A good understanding of TEFL methodology
• China experience is preferred
There are no costs whatsoever for the entire recruitment process.
We are looking forward to hearing from you.