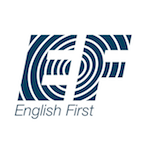 English First in Ningbo
Summary
Are looking for a challenging leadership role in education? Would you like to work with a fun and dynamic international team? Are you interested in opportunities for professional growth and development?
ESL Jobs in Ningbo
At EF English First Ningbo, we are seeking a new Director of Studies (DoS) to join our team and manage our school. As the DoS you will be responsible for ensuring the academic integrity of the school so that our students receive the best possible English language education. Vital to this role are strong people management skills and a flexible working style. You'll have the ability to manage and develop a small international teaching team.
You'll be qualified with a degree and be a native English speaker and have a wide range of teaching and training experience with a good understanding of the TEFL environment. Experience in a previous DoS role is desirable as is experience living and working in a foreign country.
Ideally you'll possess outstanding organizational skills, be positive and enthusiastic in the workplace and show an eagerness to solve problems. A proven track record of building strong relationships with teachers, sales and service staff, customers and other senior managers is essential.
Above all you'll be a person who has a passion for learning and a real commitment to leading and developing a team of teachers. You'll be someone who is able to confidently craft a vision for the future of our flagship school, while effectively managing its day to day operations. This will require all of your creativity and initiative as you work mostly independently to plan and implement your new directives that will ensure further success for our school.
For more information on English First, Ningbo, have a look at this link:
Teach English in Ningbo
Ningbo is one of China's oldest cities but has gone through plenty of changes in recent years. It is an economic center and has become the most developed city in Zhejiang province, just South of Shanghai on the East coast. The city has wonderful natural, cultural landscapes and historical sites to visit. The Tainyi Chamber was built in 1516 and is said to be the oldest surviving library building in China.
The weather in Ningbo is subtropical with humidity and distinctive seasons. Ningbo also has a well-developed and easily accessible transportation system. The school is located in a high-class neighborhood with shopping, restaurants and movie theater within walking distance or a short taxi ride. This city is famous for its rich history and various cultures and it has been acclaimed as "the state of cultural relics". As a prosperous city in Zhejiang Province, this is one of the most visited places in Eastern China by tourists.
Main Responsibilities
• 40 hours per week
• 5 days per week during the non-peak season
• 6 days per week during the peak seasons (June- August & January – February)
• Deliver regular lessons and demonstration classes to the highest standards
• Ensure effective scheduling of classes, extra-curricular activities and events
• Arrange English language school induction for new teachers; lead regular teacher training workshops
• Assess academic staff's performance and provide constructive feedback together with developmental plans
• Work closely with the Center Manager and other supervisors to ensure inter-departmental co-operation and effective communication
• Update and consult Regional Education Manager to guarantee smooth product implementation and overall academic operations
• Assist Product Development in testing and implementing new EF products and courses
• Business and result orientated
Compensation
• Excellent salary: 12,000 – 15,000RMB per month (after tax)
• Housing allowance of 2500RMB/month
• Monthly bonus: 1000RMB
• Quarter bonus: 1000RMB
• Flight allowance: 9000RMB
• Legal Z work visa and health insurance
• 10 paid annual leave days plus 12 paid public holidays
• Airport pick-up upon arrival
• Free Mandarin Chinese lessons
Requirements
• Native English speaker from UK, USA, Canada, Australia, Ireland, South Africa or New Zealand preferred but we can consider non-natives with fluent English and clear accent
• Bachelor's degree or above
• TEFL certificate is required (No TEFL? – We recommend INTESOL)
• 3 years of full time ESL teaching experience is required
• Previous DoS experience preferable
As well as
• Strong people skills, a flexible working style and creativity
• A wide range of teaching experience
• Love teaching children
• A good understanding of TEFL methodology
• China experience is preferred
• Management experience preferably in ESL/EFL
Add the following at the bottom of the advert in TEXT mode:
There are no costs whatsoever for the entire recruitment process.
We are looking forward to hearing from you.