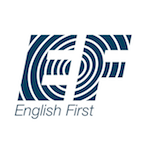 English First Hangzhou

Summary
Are you looking for a Director of Studies position in a dynamic and exciting education environment? Can you lead a team of international teachers and ensure the highest possible academic standards for our students?
We are seeking a Director of Studies who can lead our modern school on to great things.
The Job
Essential qualities for this challenging position include strong people management skills and the ability to motivate and lead a team of international teachers. A proven track record in teacher training through workshops, class observations and one-on-one support are vital to this role.
The right candidate will be organized and logical in planning and implementation of school initiatives. Excellent creativity and problem solving skills are also needed.
You will have a degree and credible TEFL qualification as well as a wide range of teaching experience, especially to young learners. You will be well versed in TEFL methodology and teaching techniques.
English First Hangzhou opened our first school in 2001 and now have 5 schools in major areas of the city. We have a school for adults and children, a school for children & teenagers, a Smart School for adults, and a CLT school for corporate clients. At any one time we employ a total of over 20 foreign English teachers throughout our 5 schools so there are always plenty of people to socialize with.
Popular with teachers and students alike, the courses are aimed at a range of ages and abilities. The main focus is on young learners aged 7 to 14, although adult and business English classes are also offered. The class sizes are kept small, to an average of 8-12 students which allows for noticeable progress to be made and also makes classroom management that much easier.
Our schools boast up to date teaching materials and resources, including computers in the classrooms and modern 'Lifeclub' lounges which allow for a truly varied and engaging teaching process to be delivered.
Teach English in Hangzhou
There is a famous saying in China: 上有天堂 下有苏杭, "Above, there is heaven. Below there is Hangzhou and Suzhou."  Regarded as one of the two paradises on earth by the Chinese people, Hangzhou offers an ideal destination for anyone seeking to live and teach in China.
Hangzhou is the capital of Zhejiang province and is located not far south of Shanghai. The city is regarded as one of the most beautiful cities in China with numerous historic relics and natural beauty. Most famous for its picturesque West Lake, elected as a National Key Scenic location due to its historical and cultural significance and many temples, pagodas, ponds and plants.
The city is one of the most livable in China with a natural balance of local Chinese culture and Western amenities providing a dynamic atmosphere of live music, cafes and bars, a variety of events and an eclectic mixture of people from all over the world. Mix a buzzing city with a pleasant year round climate and low cost of living and you see why Hangzhou has earned the reputation it has.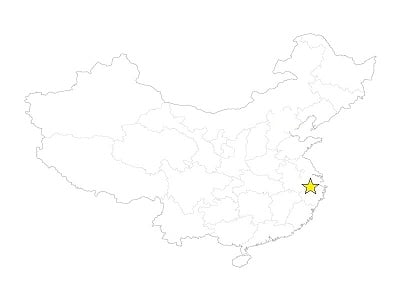 Main Responsibilities
-Teacher training and development
-Teacher management
-Teaching high quality lessons
-Scheduling and timetabling
-Administrative reports
-School development and operation
-Attending professional development seminars and DoS training sessions
Compensation
-Competitive salary: 21,000 – 23,000 RMB per month (negotiable depending on experience)
-5,600 RMB monthly housing allowance and logistics support for finding accommodation
-Flight allowance: 9,000 RMB half payable after 6 months, half after 12 months
-Fixed visa reimbursement
-Paid vacation: 15 working days plus all Chinese public holidays (usually 2 weeks per year)
-24,000 RMB contract completion bonus for 24 month contracts only
-Free Mandarin Chinese lessons both online and face to face with a native Chinese speaker
-Free Cambridge TKT training
-Comprehensive health insurance
-Performance related bonuses up to 4,000 RMB per quarter
-Professional development & support from EF head office
-Further career opportunities
Requirements
-Notarised university degree from the UK, Ireland, USA, Canada, South Africa, New Zealand or Australia
-Credible teaching qualification
-3 years of teaching experience preferred
-1 year of management experience required
-Notarised and clean criminal background check, valid within 6 months
There are no costs whatsoever for the entire recruitment process.
We are looking forward to hearing from you.