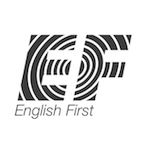 English First Tianjin

Summary
Are looking for a challenging leadership role in education? Would you like to work with a fun and dynamic international team? Are you interested in opportunities for professional growth and development?
At EF English First Tianjin, we are seeking a new Director of Studies (DoS) to join our team and manage one of our seven schools.
Are You a Director with a Difference?
As the DoS you will be responsible for ensuring the academic integrity of the school so that our students receive the best possible English language education.
Vital to this role are strong people management skills and a flexible working style. You'll have the ability to manage and develop an international teaching team.
You'll be qualified with a degree and be a native English speaker and have a wide range of teaching and training experience with a good understanding of the TEFL environment. Experience in a previous DoS role is desirable as is experience living and working in a foreign country.
Ideally you'll possess outstanding organizational skills, be positive and enthusiastic in the workplace and show an eagerness to solve problems. A proven track record of building strong relationships with teachers, sales and service staff, customers and other senior managers is essential.
Above all you'll be a person who has a passion for learning and a real commitment to leading and developing a team of teachers. You'll be someone who is able to confidently craft a vision for the future of our flagship school, while effectively managing its day to day operations. This will require all of your creativity and initiative as you work mostly independently to plan and implement your new directives that will ensure further success for our school.
Come and Join our Successful Team
We are a proud and well established member of the global EF community, which is the world's largest private education company. Our first Tianjin EF school opened in 2001 and since then we've been growing rapidly. We now have 7 schools and a successful Corporate Language Training Unit (CLT). Our English language programs cater to a diverse range of Chinese learners and we currently have over 4000 students studying with us. We offer curriculum for kindergarten, primary school and high school students, and also some adult courses for both general and business English.
Teach English in Tianjin
Tianjin is located 85 miles east of Beijing, near the coast. The capital can be reached in half an hour by fast train. As China's third largest city with a population of over 10 million people, Tianjin has a rich history and has witnessed many important events since it was given its name in 1404. Evidence of its history is still visible in the old British and Italian concessions, the port and European architectures.
The best known scenic spots and historical sites include the Panshan Scenery Area, the Park on the Water, the Garden of Tranquility, the Palace of Heavenly Empress and even a section of the Great Wall of China at the Huangya Pass.
Main Responsibilities
• Manage the day to day and long term needs of the teaching team
• Facilitate professional development of teachers
• Provide the team with new ESL resource options
• Recruit and induct new teachers
• Manage the school's extensive academic program
• Support our sales and marketing team
• Control our teaching schedule
• Implement initiatives that focus on continual improvement
• Develop and implement a strategic plan for the future of the school
Compensation
• Excellent salary: 18,000 – 22,000 RMB per month (after tax)
• Housing allowance: 4,000 RMB per month
• Key Performance Index (KPI) bonus: up to 9,000 RMB per calendar quarter month
• Flight allowance: 12,000 RMB (net) per year
• Contract completion bonus: one month salary (net)
• Annual performance bonus: 5,000 RMB (calculated Jan – Dec)
• Yearly training allowance: 5,000 RMB
• Contract renewal bonus: 5,000 RMB
• 15 days paid annual leave plus 11 days paid public holidays
• Legal 'Z' work visa provided
• Airport pickup
• City tour
• Quarterly outings
• General day to day support (bank account, mobile phone, online shopping doctors etc.)
• Chinese Town (Free Online Chinese Lessons) + HSK Level face to face lessons
• Bi-annual performance appraisal and review
• Peer observation & developmental observation
• Career development opportunities based on performance
• Seasonal incentives and competitions
• Legal documents for duration of employment (FEC / resident permit / registration cards / medical) reimbursed on arrival for initial costs
• Welcome packs (including subway card, basic arrival necessities etc.)
• Smoke detectors and air purifiers in apartments
• Two weeks' training on arrival before teaching
• Free health insurance (Aetna)
• Certification (bi-annual in house training and Cambridge TKT examination)
• TEFL certificate (if not certified)
Requirements
• Bachelor's degree
• TEFL certificate (No TEFL? – We recommend INTESOL)
• Native English speaker from UK, USA, Canada, Australia or New Zealand
• At least 3 years plus teaching experience
• Direct line manager experience required
• Previous management background is highly preferred
As well as
• Strong people skills, a flexible working style and creativity
• A wide range of teaching experience
• A good understanding of TEFL methodology
• China experience is preferred
There are no costs whatsoever for the entire recruitment process.
We are looking forward to hearing from you.