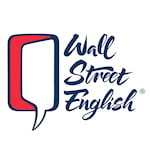 Wall Street English
Director of Studies Job in Mongolia
Wall Street English is now holding interviews for a dedicated Director of Studies (known as Service Manager) at our adult language school in Mongolia's capital city of Ulaanbaatar. As Service Manager you report to the Centre Director and assume overall responsibility for the delivery of service and educational experience for the students in your center. In essence, you are the ambassador and leader of educational excellence in your center.
You'll be responsible for leading and managing the service team comprised of teachers, personal tutors and receptionists, ensuring that they all provide a consistent premium experience to your students. This ultimately leads to the strengthening of the Wall Street English brand and brings stability to the overall business through renewals and referrals. Part of achieving this will require you working in synergy with your Center Director and sales team on promoting internal sales from renewal of student contracts and friend and family referrals from current students.
As the figure responsible for your students' educational success and satisfaction throughout their course, you spend much of your time overseeing each function's activities, according to Standard Operating Procedures and will suggest improvement opportunities when possible to ensure that levels of service always exceed expectation.
This is a unique and enriching opportunity that will require absolute passion as you coach and train your team to contribute towards changing student's future.
The Schools
Wall Street English is the leading language provider for adult students globally. We have been learning partners to over 2 million people, and have been passionate about teaching English for over 40 years. Our method is proven and aligned to the Common European Framework of Reference for Languages, the global standard for language acquisition and education. We have a current enrolment of 190,000 students.
We have over 450 learning centres in 30 different countries across the globe. Our centres offer a near immersion experience and a unique Blended Learning Method to help each student reach their full potential.
The Students
Students are typically 20 to 35 year old professionals, well-educated and from a wide variety of backgrounds. They are motivated to learn English and recognise it as a skill essential for their career development. Levels range from beginner right through to advanced and all students are clearly placement tested to ensure they are studying alongside students of the same abilities.
Main Responsibilities
• Maximum 40 hour work week with 10 hours per week teaching
• Lead the service team and ensure they deliver a premium educational experience to students
• Create an environment where students and alumni are inspired and motivated to engage with English in-center, online and in real-life
• Manage day-to-day service and guarantee smooth operations
• Recruit, train and develop teaching staff
• Partner with the Center Director to create a strong partnership between the service team and sales team, to ensure a premium student educational experience and achievement of internal sales targets
• Work with human resources to ensure people development strategies to support continuous development, retention and premium results are in place
• Track, analyse and report Center Service performance and providing solutions for improvement areas
• Ensure that student satisfaction and learning levels exceed expected benchmarks
• Drive in-center community by managing a monthly Social Club Calendar
• Implement new products and systems when required
Requirements
• Native English speaker from UK, USA, Canada, Australia, New Zealand, Ireland or South Africa
• Non-native speakers with fluent English and a clear accent can be considered
• Bachelor's degree
• 120 hour in-house TEFL or CELTA certificate
• Teaching experience of at least 2 years
• Management and training experience strongly preferred
• Previous experience with Wall Street English preferred
• Patient, responsible, culturally aware and passionate about teaching
Compensation
• Competitive salary
• Accommodation provided
• Flight allowance provided
• Inpatient insurance coverage
• On-going training and professional development
• Work visa and residence permits provided
• Career development opportunities
There are no recruitment fees.
We are looking forward to hearing from you.