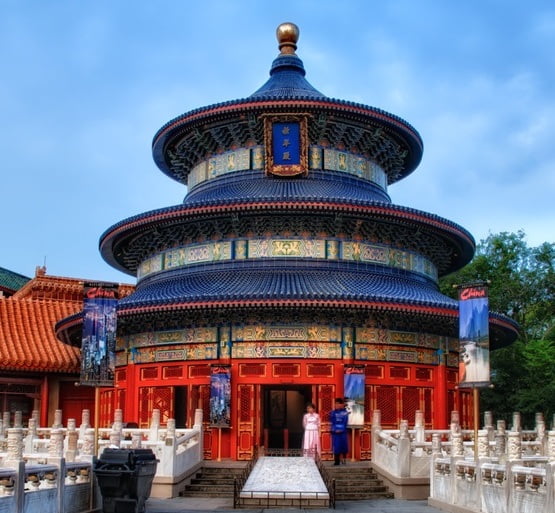 International Private School
Program Highlights
-Implement instructional methods utilizing media and technology
-One round trip ticket for employee and each family member
-Relocation allowance from overseas
ESL Jobs in Beijing
We are now looking for a dedicated and flexible Curriculum and Professional Development Director to provide instructional guidance to grades 9-12 students in English Language Arts courses while actively contributing to our students and school through associated roles expected of a holistic professional educator in a dynamic system dedicated to honor, excellence, community and joy. We were originally founded in 2005, and over the years the school's reputation grew along with enrollment demands as we expanded to include international students nationwide. We have a teaching staff of over 360 that serve over 1,650 students from Pre-K to Grade 12 in both English and Chinese tracks. Additionally, we now have a newly established high school campus to meet the huge demand for English education in Beijing to prepare students for international paths.
You will teach a minimum of 3 block classes per cycle and substitute as needed, whereby directly engaging with students will help you to develop the most suitable curriculum. The teaching will involve various dynamic methods utilizing media to provide students with vivid subject retention. In addition, you will adapt the curriculum accordingly by observing and evaluating peers. Our uniqueness is centered on our philosophy and approach to education, namely, a very strong emphasis on providing a holistic bilingual and bicultural education to the Chinese students who attend our school. While it may sound cliché, our school genuinely has a very family feel about it. This is highlighted by the way we care for not only the children but also each other.
Teach English in Beijing
Beijing, capital of the People's Republic of China, is the nation's political, economic, cultural, educational and international trade and communication center. Located in northern China, close to the port city of Tianjin and partially surrounded by Hebei province, Beijing continues to be an exciting place for all things music, fashion and art with plenty of events and shows to attend.
There is a thriving expat community in Beijing, with the Sanlitun area being a popular destination for both expats and trendy locals to mix and mingle over drinks. One of the most important landmarks in the city is Tiananmen Square. This is the world's largest public square and a must see for all visitors from abroad and from other places in China.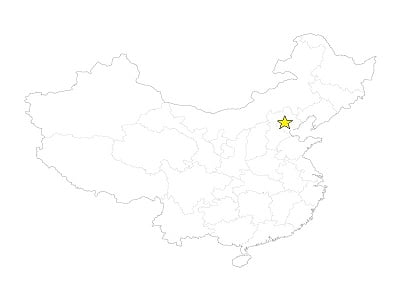 Main Responsibilities
-Implement a variety of instructional methods that utilize multiple media
-Contribute to building the department through peer observations, evaluations, and curriculum development
-Teach a minimum of 3 block classes per cycle, serve as a substitute teacher as needed
-Maintain clear communication between students and parents of grades or progress, which will be done by scheduling appointments or sending emails and protocols utilizing our school-established system
-Contribute to building up the department through class observation and collaborating with peers
-Maintain lesson plans and upload them to the school designated platform
-Actively pursue professional self development by utilizing department resources such as attending webinars or attending in-house workshops
-Promote and support school-sponsored, extra-curricular activities and events
-Supervise students as a supporting advisor during field trips as well as monitor general student behaviors established by the Student Affairs Office
-Support the Academic Affairs Office with students on academic probation and implementing plans established by the Academic Affairs Director
Compensation
-Excellent salary dependant on experience and skills (will be discussed during interview)
-Responsibility stipend: 1,200 – 2,000 RMB per month (will only be paid during the 9 months when the school is in session)
-On campus housing or subsidized housing provided (dependent on availability)
-One round trip ticket for employee and each family member up to 12,000 RMB per year (approx. 1,700 USD, one-time only and reimbursed within the first year of on-boarding)
-Relocation allowance from overseas: 6,000 RMB (approx. 850 USD) and 12,000 RMB (approx. 1,700 USD) per family (one-off payment only per employment)
-Relocation allowance from mainland China: 3,000 RMB (approx. 400 USD) per single and 6,000 RMB (approx. 850 USD) per family (one-off payment only per employment)
-Paid winter & summer holidays + national statutory holidays' arrangement which will change according to the government plan
-Legal 'Z' work visa provided
-Health insurance: worldwide coverage based on nationalities (up to 100% direct billing at many Beijing hospitals)
-Long term disability insurance, Life insurance, and Catastrophic Health Insurance provided
-Subsidized children's policy (subject to annual review)
-Annual salary adjustment which is subject to overall school profitability and individual performance evaluations
Requirements
-Bachelor's degree (Master's preferred) from an accredited college/university
-State or national level teaching license/ certificate
-6-8 years of experience in the education industry
-2 years of teaching experience would be an added advantage
There are no costs whatsoever for the entire recruitment process.
We are looking forward to hearing from you.