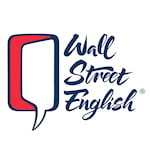 Wall Street English China
Summary
Wall Street English is now holding interviews for an outgoing, passionate Community Manager who can drive growth and develop a collaborative community environment amongst students and staff through engaging events and positive relationships.
Community Manager Jobs in China
The Community Manager is responsible for center atmosphere and event management. They are the primary point of contact for the community and acts as the "face" of Wall Street English. The Community Manager will work with both service and operations teams to jointly create a vivid, welcoming space for students and prospects which reflects the WSE brand and company values.
You will be in charge of creating a welcoming and collaborative community environment amongst students and staff through events and building relationships with all related teams. You will take responsibility for the look-and-feel of the center, maintaining the image and brand of WSE and drive growth and promotion of WSE as a destination for learning, sharing culture, and experiencing a vibrant community of like-minded people.
The Schools
Wall Street English is the leading language provider for adult students globally, with a dominant presence in China. Our innovative Wall Street English Method integrates the best of proven teaching approaches to provide the most effective English language education available for adults. Students listen, read, write, speak, and practice English under the tutelage of native English speaking teachers.
Founded 40 years ago and growing stronger every year, Wall Street English has provided instruction to over 2 million students and has over 450 centers in 28 countries with over 70 of them in China.
Schools are located in the 11 major metropolitan cities of China:
-In the north: Beijing, Tianjin and Qingdao
-In the east: Shanghai, Suzhou, Hangzhou, Nanjing and Wuxi
-In the south: Guangzhou, Shenzhen and Foshan
The Students
Students are typically 20 to 35 year old professionals, well-educated and from a wide variety of backgrounds. They are motivated to learn English and recognise it as a skill essential for their career development. Levels range from beginner right through to advanced and all students are clearly placement tested to ensure they are studying alongside students of the same abilities.
Main Responsibilities
• Be the first and last point of contact for students and staff
• Greet people who come in for tours, track walk-ins, schedule tours
• Assist Customer Service Assistants to prepare and distribute promotional materials to prospects
• Work on community initiatives designed to develop connections between students, event support, email and print communications
• Assist with set-up and breakdown of events
• Prepare monthly newsletters
• Assist new staff members settle into the center
Compensation
• Excellent salary: 20,000 – 22,000 RMB (approx. 2,900 – 3,200 USD) per month
• 5,000 RMB flight allowance (for Beijing, Guangzhou and Foshan only)
• 7,000 RMB (1,000 USD) end of contract bonus
• 2,000 RMB monthly bonus based on student and sales activity
• 11 days Chinese National holidays + 10 days personal holiday
• 10 days free hotel at beginning of contract and help finding apartment
• Z work visa and work permit costs are covered, including up to 5,000 RMB towards visa agent fees
• Full medical insurance provided
• Airport pickup and full induction and training provided
• Meal allowance: 250 RMB
• On-going training and professional development
• Free Mandarin Chinese classes
• Certified Harvard Manage Mentor course
• Student and staff referral bonus
• Career development opportunities
Requirements
• Native English speaker from UK, USA, Canada, Australia, New Zealand, Ireland or South Africa
• Bachelor's degree
• 2 years of management experience required
• Customers service or sales experience a plus
• Exceptional organisational and multi-tasking skills
• Outgoing, dedicated, professional
• No criminal history
-Please state if you have a preference for any cities in China (see list of cities above)
There are no costs whatsoever for the entire recruitment process.
We are looking forward to hearing from you.