Private High School, Middle School & Primary
Program Highlights
-Excellent total monthly salary: 14,000 to 18,000 RMB
-Free accommodation provided
-Teach in the cultural city of Anqing
-Long term career path for all of our teachers
ESL Jobs in Anqing
We are a private school authorized by Education of Department of Anhui Provincial. Our school consists of a primary school, middle school and high school and we are currently holding interviews for teachers to join our team. Our schools deliver high quality education with global opportunities to enable every student, aged from 7 to 18, to succeed academically, mentally, physically & socially.
We have two campuses, with over 5,000 students and teachers. Our middle school has kept the number 1 ranking in graduation exams for many consecutive years among all the middle schools in Anqing city.
All of the teachers are academic leaders and educational experts from all over the country and our school has reached the level of "provincial model high school". The international program distinguishes our school from others. All of the students enrolled in this program will go to the US and study abroad after they graduate.
We select top educational resources and promote the integration of local and international educational approaches. Our objective is to build a refined bilingual schools learning environment to allow our students to learn in a stimulating and healthy environment, offering academic excellence. Based on our professional experience and outstanding products, we use a combination of advanced western & Chinese curriculum. Our students have the opportunity to study in a fun and immersive English environment, which stimulates their interest in English learning. In addition, we focus on cultivating our student's leadership skills, including teamwork, presentation, project management, problem solving and creativity.
Teach English in Anqing
Anqing is a city on the southwest of Anhui province, and on the northern shore of the lower Yantze river. Anqing is well-known as ntional historical city and tourist city. It is the birthplace of Chinese traditional drama Huangmei opera. Anqing enoys the titles of National Garden City, National Forest City, and China's top ten green cit.
Anqing boasts a long history and rich tourism resources. Blessed with green mountains and crystal-clear water, it teems with famous tourist attractions, such as the Tianzhu, Sikong, Xiaogushan, Fushan, Dalong and Miaodao mountains as well as Huating Lake. Its well-known historical sites include the Baiyazhai Stockaded Village and Confucian Temple of Tongcheng City.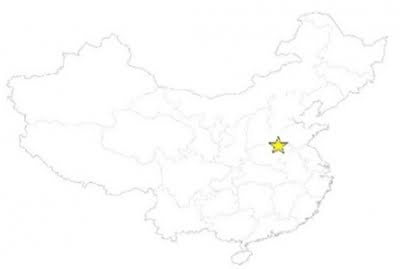 Main Responsibilities
-Maximum of 25 teaching hours per week
-Maximum of 40 working hours per week
-Student ages: primary students (7 to 12 years old) / middle school students (13 to 15 years old) / high school students (16 to 18 years old)
-Class size: average of 28 students per class
-Work schedule: Monday to Friday (8:00 to 17:00) with evenings & weekends off
-Cooperate with Chinese staff to ensure the constructive communication and efficient operation of the centre
-Lesson planning, creating course outlines
-Deliver classes in a fun and creative way
Compensation
-Excellent monthly salary: 14,000 to 18,000 RMB (gross) (negotiable: based on experience & qualifications)
-Free accommodation provided (on campus or nearby)
-1 round-trip ticket or 2 one-way airline tickets annually
-Chinese public holidays (paid) plus average of 3 to 5 weeks winter vacation (paid)
-Legal Z work visa provided
-Medical insurance provided
-Contract renewal bonus: 12,000 RMB
-Professional pre-job training with on-going program supervision
Requirements
-Native English speaker from UK, US, Canada, New Zealand, Australia, Ireland or South Africa
-Bachelor's degree or above
-TEFL certificate 120 hours or above required (No TEFL? We recommend INTESOL) (degree in education will also be acceptable)
-2 years of teaching experience with reference letter required
-Clean criminal records
-Highly responsible team player with hard working ethics
There are no costs whatsoever for the entire recruitment process.
We are looking forward to hearing from you.