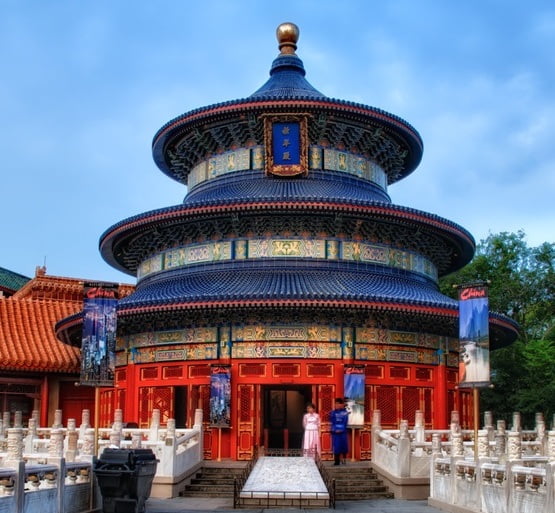 American School in Yanqing

Program Highlights
-August 2019 start date. Recruitment completed by May 2019
-Excellent salary: 16,000 RMB (2,300 USD) per month take home pay
-Monday to Friday classes – weekends off
-Free housing or housing allowance provided
-US company established in 1920's
ESL Jobs in Yanqing, north of Beijing
We are excited to announce the newest location for it's accelerated elementary English program within the Jingbei Campus, located in the Yanqing District just north of Beijing. We are now holding interviews for motivated, professional English young learner teachers. Our students are from kindergarten to middle school level, aged from 3 to 14 years old.
We invite you to join our dedicated team of educators in Yanqing, just north of Beijing. All our English classes use our school's K-12 copyrighted materials and methods from the United States. In order to learn how to speak with a pure American accent, we utilize a special pedagogy to teach our students. Our classes, teaching materials, teaching methods, and evaluation systems correspond directly with many of our sister schools in the United States. With all lesson plans in place, teachers are free to focus on their teaching, with minimum lesson planning time.
Teaching assistance are on hand to help with classroom management and translation when need be. Our school puts a focus on a variety of teaching styles including dictation, reading, workbook tasks, composition, songs, pronunciation, debates, presentations and more. Classes run from Monday to Friday so teachers have weekends as their days off.
Teach English in Yanqing
Yanqing is a city about 75 km north-west of central Beijing, the capital city of China. The area around the city is the Yanqing District, one of the 16 districts of Beijing. It has good communication to the capital, by railway and road, through Badaling.
The district is rich in historical sites and outdoor attractions. It is home to the popular Badaling section of the Great Wall. Yongning is a historic town located in the district with architecture restored in the 2000s. It contains a town square tower and Gothic Revival Catholic church. The remnants of a 1,000 year old community dating back to the Tang Dynasty are found at Guyaju Ruins.
Apart from the beautiful scenic spots, you can also enjoy some extreme sports, such as ziplining (Feijiang), bungee jumping and others. Another activity staged here is Longqing Gorge Ice Lantern Festival. Each winter, from the middle of January to the end of February, various ice sculptures and ice lanterns attract a large number of local and foreign tourists.
Yanqing has a continental monsoon climate, between temperate to mid-temperate and from semi-arid to semi-humid zone. The weather is cold in winters and cool in summers.
Main Responsibilities
-11 month contract
-Maximum of 25 teaching hours per week
-Grading and meetings: 3-6 hours per week
-Monday to Friday classes (weekends off)
-Maximum 20 students per class
-Course materials are all in place so lesson planning is minimal
-Conduct classes that are fun and engaging
-Communicate with parents and fellow teachers regarding the students' progress
Compensation
-Excellent salary: starting at 16,000 RMB (2,300 USD) per month take home pay
-Fully furnished, 2 bedroom shared apartment (including utilities) OR 4,000 RMB monthly housing stipend
-Airfare reimbursement: up to 7,500 RMB
-Bonuses for attendance, performance and contract re-sign
-Free breakfast, lunch and dinner available at the campus cafeteria
-An amazing teacher's lounge with free drinks, purchasable drinks and items, workout room, pool tables, massage chairs and Wi-Fi
-Highly efficient air cleaners in all school supplied housing
-Newly installed campus-wide air purifying systems in classrooms
-Accident insurance
-Over 6 weeks of paid vacation per year including 1 month during Spring Festival
-Assistance and sponsorship in obtaining a legal Z-Visa work permit
-Free transport to and from work
-Airport pick-up
-Comprehensive paid 2 week training program at start of contract
-7 to 10 days professional training and ongoing program support
-Opportunity for additional weekend middle school classes available
-Transportation to and from Beijing every weekend with
-Provide hotel stay in Beijing for 1 night, twice per month
Requirements
-Native English speaker with North American accent
-Bachelor's degree
-TEFL certificate (minimum 120 hours) (No TEFL? – We recommend INTESOL)
-A minimum of 2 years relevant teaching experience
-Clean, non-criminal background check
-Motivated, professional and culturally aware
NOTE: Beijing now requires teachers applying for the Foreign Expert Visa to supply a Criminal Background Check
There are no costs whatsoever for the entire recruitment process.
We are looking forward to hearing from you.