Adult Language School in Shaoxing
The Job
Meten English is looking for English teachers who can incorporate a fun and creative teaching style with our unique teaching materials and approaches to ensure our adult students receive a first rate educational experience.
If you are looking for a chance to teach communicative English to motivated adult students in Shaoxing where every day at work will bring exciting challenging then we have just the job for you.
The Schools
Meten English is the leading language provider for adult students globally, with a dominant presence in China. Our innovative Meten English Method integrates the best of proven teaching approaches to provide the most effective English language education available for adults. Students listen, read, write, speak, and practice English under the tutelage of native English speaking teachers.
The school was established in 2006 and growing stronger every year, Meten English has provided instruction to over 60,000 students and has over 20 centers in over 10 cities including Beijing, Shenzhen, Guangzhou, Suzhou, Xiamen, Chengdu, Chongqing, Wuhan, Dongguan, Zhongshan and Foshan.
Each Meten English center is equipped with state of the art equipments, which include a coffee bar, theatre, library, lab area with many computers with internet access and comfortable, spacious classrooms that allow students to study in a comfortable and relaxing environment.
The Students
Students are typically 20 to 35 years old professionals, well educated and from a wide variety of backgrounds. There are some ambitious high school students ages 16-18, who are motivated to learn English and recognise it as a skill essential for their academic and career development. Levels range from beginner right through to advanced and all students are clearly placement tested to ensure they are studying alongside students of the same abilities.
The Courses
Courses at Meten English are based on our unique Experimental Learning System which measures students' requirements to formulate courses to meet their requirements. Teaching is student centered as focuses on developing English skills through thoughtful and meaningful learning tasks in a relaxed and fun environment.
Meten English's 4D English Learning System is widely recognized and practiced throughout the world and is a combination of Western and Asian methodologies designed to match Chinese students' learning habits. The 4D English Learning System is made up of four parts – Fun, Skill, Tech and Goal.
The Meten Skill Drive incorporates techniques designed to provide students with effective learning strategies. This involves the Communicative Method, Task Based Learning, Situation Learning and the Audio-Lingual Method. An online virtual gaming component, known as MOW, allows students to take the role of a character in a virtual English environment and can interact with other teachers and students online.
Professional Development
You will not only be teaching, but also developing your own skill sets and competencies. Teacher training and support is central to our company culture and through workshops, seminars and class observations you will be constantly expanding the teaching methods at your disposal. Time is devoted to idea and experience sharing so you always have fresh ideas to work with.
Teach English in Shaoxing
Situated in the south of Yangtze River Delta, Shaoxin City is 230 kilometers from Shanghai and has two neighbors in the province – Ningbo and Hangzhou separately in the east and west. It covers an area of 8,256 square kilometers and has a population of 4.34 million. Shaoxing is a city of story. It is a cultural ancient city which has a history of 2,500 years. With the accumulation of so many years' history, you will not feel surprised to hear its nicknames – "Museum without Walls" and "the Land of Celebrities". Shaoxing has long been the place that tourists are intrigued by. It is mainly because of its picturesque scenery, abundant human landscapes and local customs.
It is a renowned city of water and bridge in the south of the Yangtze River and thus gets the name of "Oriental Venice". The crystal water, which is sparkling in the sun, flows under the stone bridges with green plants on both banks of the river.
Shopping and entertainment mix the traditional elements of Chinese culture with new and modern bars and shopping centers. Plenty to appeal to all kinds of tastes.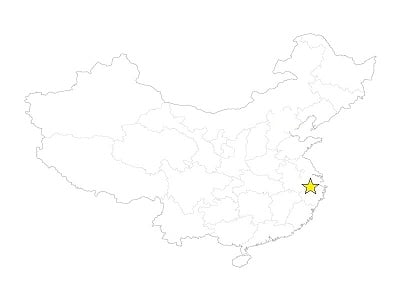 Requirements
• Bachelor's degree
• 120 hour TEFL certificate
• 2 years of teaching experience preferred
• Native English speaker from UK, USA, Canada, Australia, New Zealand or Ireland
• Outgoing, social personality
Main Responsibilities
• 25 teaching hours teaching + 10 office hours per week
• Working schedule including weekends (two days off during weekdays)
• Teach a variety of English classes to a range of abilities
• Ensure students learn and progress and receive the support and encouragement needed
• Take part in social activities
Compensation
• Excellent salary: 13,000 – 17,000 RMB per month
• Housing allowance of 1,500 – 2,500 RMB depending on the city
• 12 days Chinese National holidays + 10 days of annual leave
• Flight allowance: 8,000 – 10,000 RMB
• Contract renew bonus 3,000 – 6,000 RMB
• Regional bonus 1,500 RMB per month
• 200 RMB per student open class bonus
• 7 days paid hotel accommodation on arrival
• 2,500 RMB quarterly performance bonus
• Full medical insurance
• Free mandarin lesson
• On-going training and professional development
• Career development opportunities in teaching, course development, regional trainer
There are no costs whatsoever for the entire recruitment process.
We are looking forward to hearing from you.