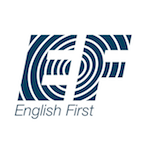 English First Harbin

ESL Jobs in Harbin
English First, Harbin is currently recruiting new English teachers to join us. Do you have the passion and energy needed to inspire young learners and adults alike? Are you looking for a position with the largest language training company in world as we continue to grow in China? We offer the academic support, teaching materials and cutting edge technology to make your next job the best one you have ever had.
We are pleased to invite you to join our friendly team in our modern language school. EF Harbin established in 2010 as part of the English First franchise. We currently have 3 centres with around 2000 students, and plan on opening a fourth school in Harbin in 2019. Due to these expansion plans, we are looking to add to our team of dedicated foreign teachers.
We teach students of all ages, early learners (5-6 years), young learners (7-10 years), teenagers (11-14 years) and adults (15+ years). Each age group has an excellent array of resources and course books designed to perfectly meet their learning needs, along with plenty of supplementary materials. Teacher training and on-going academic support is also given the highest priority.
Teach English in Harbin
Located in Heilongjiang province in the northeast, Harbin is famous for the spectacular Snow and Ice Festival during December through January when the city is transformed into a luminescent showcase of ice art. For those of you who love skiing, there is Yabuli ski resort located just a 3-hour drive away. Harbin has four distinct seasons, each with its own particular beauty. Spring brings streets that are lined with fragrant lilac trees and abundant outdoor markets. Summer brings the comfortably hot weather and the umbrellas of the numerous beer gardens dotted across the city.
Situated close to Russia, Korea and Inner Mongolia, Harbin is an ideal place to be based for short or longer trips to explore this part of the world. Harbin itself has a lot to offer! The city is developing very quickly, but there are still many places to go which are typically Chinese. The beautiful Russian architectural influence also adds to the attraction of the city.
For those interested in studying Mandarin in their spare time, Harbin is considered one of the best locations in China to study and practice.
Main Responsibilities
• Maximum of 20 hours teaching per week
• Lesson planning
• Cooperate with the CM and DOS in ensuring the constructive communication and efficient operation of the centre
• Assist in the placement testing and interviewing of new students
• Carry out teaching related responsibilities including, but not limited to demonstration classes, conversation clubs, tutorials, seminars and presentations
• Attend centre social events
• 15 months contract
Compensation
• Excellent salary: 9,000 – 14,000 RMB (net) per month
• Free accommodation: Western style, near the school or 1,500 RMB monthly housing allowance
• Flight allowance: 12000 RMB provided on contract completion (15 months contract)
• Legal 'Z' work visa
• 11 days public holidays plus 14 days paid personal holidays
• Medical insurance provided
• Start-up loans available
• Mandarin Chinese lessons
• On-going training and academic support
• 2 free Cambridge teaching knowledge test(TKT)
• Promotion opportunities within the EF network
Requirements
• Bachelor's degree required
• TEFL certificate preferred (EF headquarters in Shanghai can provide TEFL training)
• Native English speaker from UK, USA, Canada, Australia or New Zealand
• Experience teaching young learners preferred
• Plenty of passion and energy
There are no costs whatsoever for the entire recruitment process.
We are looking forward to hearing from you.