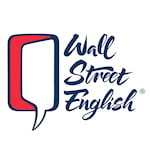 Wall Street English Saudi Arabia
The Job
Wall Street Institute is looking for dynamic, outgoing English teachers who can inspire our adult students to learn and develop their language skills.
Are you looking to develop your career in one of the Middle East's most vibrant and exciting countries, working alongside an international team of teachers where every day at work you will be making a real difference?
The Schools
Wall Street Institute is the leading language provider for adult students globally, with a dominant presence in Saudi Arabia. Our innovative Wall Street Institute Method integrates the best of proven teaching approaches to provide the most effective English language education available for adults. Students listen, read, write, speak, and practice English under the tutelage of native English speaking teachers.
Founded 40 years ago and growing stronger every year, Wall Street Institute has provided instruction to over 2 million students and has over 400 centers in 27 countries.
Video Introduction

The Students
Students are typically 20 to 35 years old professionals, well educated and from a wide variety of backgrounds. They are motivated to learn English and recognize it as a skill essential for their career development. Levels range from beginner right through to advanced and all students are clearly placement tested to ensure they are studying alongside students of the same abilities.
The Courses
Standard Classes
Class sizes are kept small, to an average of 3 students per class, which helps ensure real progress is made by all and allows for easy classroom management.
Lessons are made up of a variety of teaching materials and are designed to be engaging and communicative. Teachers guide students through both controlled practice and authentic conversation activities. All the lesson materials are already in place, so minimal lesson planning is required.
Social Club
Teachers also run sessions with more of a social focus, designed to further give students the opportunity to use their language in a natural setting, while having fun at the same time. Topics are limited only by your imagination and can be anything from baking cookies to speed dating.
Professional Development
You will not only be teaching, but also developing your own skill sets and competencies. Teacher training and support is central to our company culture and through workshops, seminars and class observations you will be constantly expanding the teaching methods at your disposal. Time is devoted to idea and experience sharing so you always have fresh ideas to work with.
Main Responsibilities
• Maximum of 3 teaching hours per week
• minutes per class
• 6 to 8 hours of attendance per day
• Planning and delivering interactive, fun and dynamic classes to students at every level in order to guarantee they are successfully acquiring the target language
• Ensure students learn in an engaging manner
• Continuously developing your skills as a Teacher through new product training and carrying out the personalized training paths assigned to you by your manager
Compensation
• Excellent salary: around 10,372 Saudi Riyal (2,765 USD) per month (depending on qualifications and experience)
• Flight to Saudi Arabia paid up front by the school
• Housing allowance: 2,592 Saudi Riyal (690 USD) per month
• Transport allowance: 1,036 Saudi Riyal (276 USD) per month
• Free accommodation upon arrive for the first 14 days
• Assistance in finding accommodation
• 30 days paid holiday (to be taken after 12 months)
• Legal work visa and medical test required by visa (fees paid by teacher) then reimbursed to the teacher upon joining us
• On-going training and professional development
• Airport pick up
• Full medical insurance
• Career development opportunities worldwide
Requirements
• Bachelor's degree in English (or related subjects: Education , TEFL, Linguistics, Literature) highly preferred
• TEFL/TESOL certificate required and CELTA highly preferred
• Native English speaker from USA and England
• Prepare 2 to 5 minutes Video showing your teaching style and reason for choosing WSE
• 1 to 2 years teaching experience required
• Outgoing, social personality
• Ability to commit to a 2 year contract
There are no costs whatsoever for the entire recruitment process.
We are looking forward to hearing from you.