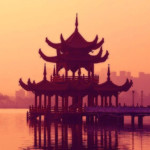 Adult Language School in Wuhan
The Job
Our school is now recruiting highly motivated, independent and reliable teachers to teach adult learners in their language centers in Wuhan, China. We have nearly a decade of experience in educating adults in our high-end training centers. We adhere to the concept that "Language learning is a process in developing skills".
Currently, we have opened 41 language centers in 18 cities across China. We are educating close to a million English learners and hundreds of medium enterprises are using our multi-dimensional system. We utilize three-dimension mode of learning to enhance the students' English language skills and achieve a barrier-free communication.
Most of our students are adult learners from 20-30 years old whose aim is to be proficient in business English. With small class sizes of 4 to 8 students, teachers can easily deliver their lessons freely and the students have more time to immerse themselves into the system and apply what they learn in everyday life situations.
Wuhan – The city
Located right on the mighty Yangtze River east of Shanghai, Wuhan is a fascinating city with both an ancient history and a thriving present. For centuries, this city has been the center of trade and transportation in central China but is now known as one of China's main high-tech, education and financial centers, while still having a more traditional feel than some of China's coastal cities.
Wuhan is the place to find both history and natural wonders. Hubei Provincial Museum and Yellow Crane Tower are two places to appreciate ancient Chinese history and culture. Wuhan was also the location of one of Chairman Mao Zedong's private residences which he nicknamed the 'Home of the White Clouds and Yellow Cranes' and also where he gave audience to President Richard Nixon.
Main Responsibilities
Maximum of 25 hours teaching per week
Maximum of 5 classes a day
Afternoon classes from 1pm to 9pm during weekdays
Weekend classes start from 10 am
– 2 days off a week
Compensation
Excellent salary: 7,000- 9,000 RMB (depending on qualifications and location in China)
Housing allowance provided
6,000 RMB flight allowance provided after completion of contract
Paid overtime
Airport pick-up
Legal 'Z' work visa
11 days national holidays
1 day off for Christmas
2 paid sick leave
5 days annual leave after 11 months
Health check and residence permit fee will be reimbursed after a year
Salary increase on the second year
Accident insurance provided
Requirements
Bachelor's degree
TEFL certificate preferred but not required (No TEFL? – We recommend INTESOL www.GoldStarTeachers.com/INTESOL)
1 year of teaching experience
EFL teaching experience preferred but no required
Native English speaker from UK, USA, Canada, Australia, New Zealand or Ireland
Independent and reliable with a positive working attitude
Highly motivated with pleasing personality
Capable of working under a dynamic environment
There are no costs whatsoever for the entire recruitment process.
We are looking forward to hearing from you.