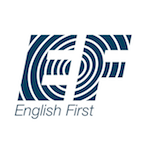 English First Jinhua

ESL Jobs in Jinhua
EF English First, Jinhua is holding interviews for the position of English language teacher. Come and join our team of international teachers in a fantastic part of China and put your teaching skills in to real use. If you want to work in a well-established school with cutting edge school design and technology then EF Jinhua is the place for you.
Our school is part of the largest language training company in the world and as such we boast outstanding resources, computer assisted learning, great support and training and a very generous compensation package.
Founded in 2009 our school has grown from strength to strength and now employs seven foreign teachers from around the globe. We teach mainly young learners aged 3 to 17 years old. Students here are dedicated, respectful and a pleasure to teacher. The class size is around 12 to 16 students.
Teach English in Jinhua
Jinhua is located in the center of Zhejiang province, not far south of Shanghai, and as such benefits from a pleasant subtropical year round climate. The city is populated with just over a million people, a mid-sized city for Chinese standards.
As a famous scenic area in Southeast China, Jinhua boasts a long history, beautiful land, and a lot of places of historic interest, so much so that it is known as a "City of Cultural Relics".
Jinhua is famed for ham dishes and various flavor snacks. There are more than 100 delicious Jinhua ham dishes and other special food such as Jinhua crisp cake, Jinhua stew and Jinhua rice meat dumplings with bamboo leaves.
There is plenty to keep you busy in Jinhua, whether it be outdoor sports, hiking or white water rafting to relaxing in one of the many tea houses and bars or exploring the city's hidden delights.
Main Responsibilities
Maximum of 20 hours teaching per week
Up to 40 working hours per week (teaching + office hours)
5 working days per week
Lesson planning and preparation
Use audio / video materials in classes
Cooperate with the CM and DOS in ensuring the constructive communication and efficient operation of the centre
Assist in the placement testing and interviewing of new students
Carry out teaching related responsibilities including, but not limited to demonstration classes, conversation clubs, tutorials, seminars and presentations
Attend centre social events
Compensation
Excellent salary: 12,000- 15,000 RMB per month after tax (based on experience and qualifications)
Monthly housing allowance of 2,000 RMB
Flight allowance: 10,000 RMB paid after contract completion
Appraisal bonus: 1000 RMB per month
Comprehensive PICC health insurance
Paid Z-Visa, residence permit and sponsored foreign experts teaching license
22 paid holidays per year
Referral bonus: up to 8,000 RMB per teacher
Loyalty bonus: 4,000 RMB contract renew bonus
End of year salary increase based on performance from 10% to 15%
Cambridge TKT Qualifications: all costs are covered by the school
Career development
Promotion opportunities
Airport pickup and year-round logistics support
Chinese classes: live online Chinese classes through EF Chinesetown
Monthly social and team building events
Requirements
Native English speakers from UK, USA, Canada, Australia, or New Zealand
Non-native English speakers with fluent English, clear accent and who are already in China with a work permit
Bachelor's degree or above
Minimum 120 hour TEFL/TESOL certificate (NO TEFL? We recommend INTESOL GoldStarTeachers.com/INTESOL)
Plenty of passion and energy
There are no costs whatsoever for the entire recruitment process.
We are looking forward to hearing from you.