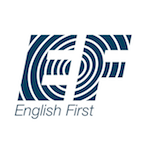 English First Huzhou

ESL Jobs in Huzhou
EF English First, Huzhou is looking for bright, motivated and experienced English teachers to join our teaching team. This is an ideal position for someone who wants to move their teaching career forward with a well established company.
Do you want to grow yourself professionally with one of the largest EF franchises in China? Are you excited about living in and experiencing one of the most beautiful cities that China has to offer? Would you like professional training and support (paid and provided for 2-week onboarding, quarterly HUB trainings and teambuilding events not to mention weekly in center ongoing professional development workshops) both inside and outside of school so as to make your life in China rich and rewarding?
Do you want to give students aged 3 to 18 their first opportunity to have an English conversation, complete a treasure hunt using English, deliver a speech about their hopes and dreams for the future or even instill confidence for them to study abroad? If you've answered yes to these questions, then Hangzhou is the place to be!
English First, Huzhou provides teachers with the ideal environment to develop professionally. Our centers are designed to offer ample of support both academically and through pastoral care creating an ideal atmosphere to work and live. We have one school in Huzhou and 7 schools in nearby Hangzhou.
Our schools boast up to date teaching materials and resources, including computers in the classrooms and modern 'Lifeclub' lounges which allow for a truly varied and engaging teaching process to be delivered.
Teach English in Huzhou
Huzhou located in Zhejiang province in the east of China, has an advantageous location being just 148km from Shanghai and 88km from Hangzhou. Literally meaning 'Lake City' Huzhou has the third largest lake in China, Taihu Lake, and is well known as a famous summer resort with an abundance of natural beauty.
Huzhou is a renowned historical city dating back over 2,200 years with a population now of over a quarter of a million people. The Big Bamboo Sea (Da Zhu Hai) in Huzhou is where the movie "Crouching Tiger; Hidden Dragon" was filmed and may other Chinese films featuring bamboo forests are shot in Huzhou.
Main Responsibilities
• Maximum of 20 hours teaching per week
• Lesson planning
• Use audio / video materials in classes
• Assist in the placement testing and interviewing of new students
• Carry out teaching related responsibilities including, but not limited to demonstration classes, conversation clubs, tutorials, seminars and presentations
• Attend centre social events
Compensation
Excellent salary: 16,800 – 18,000 RMB per month net (after tax) for 15 month contract
Excellent salary: 17,500 – 20,000 RMB per month net (after tax) for 24 month contract
15,000 RMB contract completion bonus for 24 month contract
3,000 RMB per month housing allowance & logistics support for finding accommodation
Flight allowance: 11,250 RMB for 15 month contract or 18,000 RMB for 24 month contract
Legal 'Z' work visa provided by the school
12 days public holidays plus 10 days extra holidays
Health insurance provided for free
Bonuses: up to 2,000 RMB for each quarterly appraisal
2 week initial onboarding and training
On-going training and academic support
Airport pick up (transfer fee covered) and year-round logistics support from our experienced HR team
Ongoing regional and in-center CPD
5,000 RMB contract re-sign bonus
Free training for TKT (Teaching Knowledge Test) training once every 6 months
Paid Chinese tuition and ongoing Language Learning support
Paid social and teambuilding events
Teacher referral bonus: 3,000 RMB per teacher successfully introduced and hired
6,000 RMB study allowance (receipt with reimbursement) for a 2 year contract
Promotion opportunities within the EF network
Requirements
• Bachelor's degree
• TEFL certificate (No TEFL? – We recommend INTESOL)
• Native English speaker from UK, USA, Canada, Australia, New Zealand or South Africa
• Plenty of passion and energy
There are no costs whatsoever for the entire recruitment process.
We are looking forward to hearing from you.