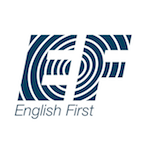 English First Hangzhou
ESL Jobs in Hangzhou
EF English First, Hangzhou is looking for bright, motivated and experienced English teachers to join our teaching teams. This is an ideal position for someone who wants to move their teaching career forward with a well established company.
Do you want to grow yourself professionally with one of the largest EF franchises in China? Are you excited about living in and experiencing one of the most beautiful cities that China has to offer? Would you like professional training and support (paid and provided for 2-week onboarding, quarterly HUB trainings and team building events not to mention weekly in center ongoing professional development workshops) both inside and outside of school so as to make your life in China rich and rewarding?
Do you want to give students aged 3 to 18 their first opportunity to have an English conversation, complete a treasure hunt using English, deliver a speech about their hopes and dreams for the future or even instill confidence for them to study abroad? If you've answered yes to these questions, then Hangzhou is the place to be!
We opened our first school in 2001 and now have 10 schools in Hangzhou and 1 in nearby Huzhou. At any one time we employ a total of over 200 English teachers throughout our schools so there are always plenty of people to socialize with.
English First, Hangzhou provides teachers with the ideal environment to develop professionally. Our centers are designed to offer ample of support both academically and through pastoral care creating an ideal atmosphere to work and live.
Our schools boast up to date teaching materials and resources, including computers in the classrooms and modern 'Lifeclub' lounges which allow for a truly varied and engaging teaching process to be delivered.
Teach English in Hangzhou
There is a famous saying in China: 上有天堂 下有苏杭, "Above, there is heaven. Below there is Hangzhou and Suzhou."  Regarded as one of the two paradises on earth by the Chinese people, Hangzhou offers an ideal destination for anyone seeking to live and teach in China.
Hangzhou is the capital of Zhejiang province and is located not far south of Shanghai. The city is regarded as one of the most beautiful cities in China with numerous historic relics and natural beauty. Most famous for its picturesque West Lake, elected as a National Key Scenic location due to its historical and cultural significance and many temples, pagodas, ponds and plants.
The city is one of the most livable in China with a natural balance of local Chinese culture and Western amenities providing a dynamic atmosphere of live music, cafes and bars, a variety of events and an eclectic mixture of people from all over the world. Mix a buzzing city with a pleasant year round climate and low cost of living and you see why Hangzhou has earned the reputation it has.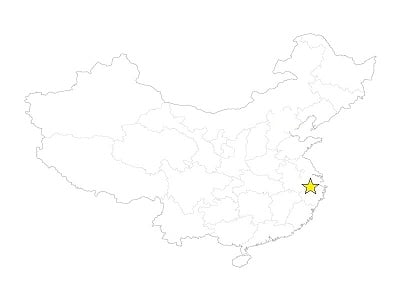 Main Responsibilities
• Maximum of 20 hours teaching per week (26 hours during peak season)
• Lesson planning
• Use audio / video materials in classes
• Assist in the placement testing and interviewing of new students
• Carry out teaching related responsibilities including, but not limited to demonstration classes, conversation clubs, tutorials, seminars and presentations
• Attend centre social events
• Commit to a minimum 15 months contract
Compensation
• Excellent salary: 16,800 – 18,000 RMB per month net (after tax) for 15 month contract
• Excellent salary: 17,500 – 20,000 RMB per month net (after tax) for 24 month contract
• 15,000 RMB contract completion bonus for 24 month contract
• 3,000 RMB per month housing allowance & logistics support for finding accommodation
• Flight allowance: 11,250 RMB for 15 month contract or 18,000 RMB for 24 month contract
• Legal 'Z' work visa provided by the school
• 12 days public holidays plus 10 days extra holidays
• Health insurance provided for free
• Bonuses: up to 2,000 RMB for each quarterly appraisal
• 2 week initial onboarding and training
• On-going training and academic support
• Airport pick up (transfer fee covered) and year-round logistics support from our experienced HR team
• Ongoing regional and in-center CPD
• 5,000 RMB contract re-sign bonus
• Free training for TKT (Teaching Knowledge Test) training once every 6 months
• Paid Chinese tuition and ongoing Language Learning support
• Paid social and team building events
• Teacher referral bonus: 3,000 RMB per teacher successfully introduced and hired
• 6,000 RMB study allowance (receipt with reimbursement) for a 2 year contract
• Promotion opportunities within the EF network
Requirements
• Native English speaker from UK, USA, Ireland, Canada, Australia, South African or New Zealand
• Non-native English speaker already in China with fluent English and a clear accent
• Bachelor's degree
• TEFL certificate (No TEFL? – We recommend INTESOL)
• No previous teaching experience required as full training provided
• Notarised and clean criminal background check, valid within 6 months
• Plenty of passion and energy
There are no costs whatsoever for the entire recruitment process.
We are looking forward to hearing from you.