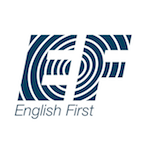 English First in Changsha

ESL Jobs in Changsha
EF English First, Changsha is looking to recruit dynamic, creative English teachers to join our tenacious teaching team. Our modern school is fitted with all the latest educational resources and technologies. We welcome those who enjoy the satisfaction of being part of a new school's growth and development. This is an exciting chance for someone looking to live in a captivating city and to work in a school where you can really make a difference.
EF Changsha, part of the largest education group in the world, is a newly built school equipped with all the latest technology and learning tools. EF Changsha's school manager is bringing over 10 years of experience within the EF network, having owned and run other EF schools in China.
EF Changsha offers a range of courses across all levels and abilities. Our main focus is on young learners aged 7 to 14 years old and we also offer courses to teenager and adult students. Emphasis is placed on providing an engaging and varied learning experience to all students. Course materials are backed up with a large collection of teaching resources. Teacher training and on-going academic support is also given the highest priority.
Teach English in Changsha
Changsha is the capital city of Hunan Province, just south of central China and is situated in the river valley along the Xiang River. The city's history can be traced back to 3,000 years ago, the tomb relics standing as witness to ancient human activity in the area. Along with these ancient tombs the experts also located silk products, paintings, potteries, bamboo slips for writing, weapons and herbs, which can all be visited at the Hunan Provincial Museum.
The people of Changsha boast of having the finest cuisine in China as they spend a lot of time preparing and eating various kinds of food. What sets them apart is their fine and delicate appearance and hot and sour taste. Changsha people are also famous for their acting and have created many different traditional folk art performances of their own including the local operas, storytelling, drum opera, acrobatics and other dramatic styles.
Today, most of the entertainment houses in the city present dynamic and entertaining performances with a blend of the traditional essence and the modern flare. One can find romantic and quiet bars, dynamic show bars, teahouses, western style restaurants and much more in this vibrant city.
Main Responsibilities
• Maximum of 20 hours teaching per week
• Lesson planning
• Use audio / video materials in classes
• Cooperate with the CM and DOS in ensuring the constructive communication and efficient operation of the centre
• Assist in the placement testing and interviewing of new students
• Carry out teaching related responsibilities including, but not limited to demonstration classes, conversation clubs, tutorials, seminars and presentations
• Attend centre social events
Compensation
• Excellent salary: 9,000 RMB per month
• Free accommodation: Western style, near the school
• Flight allowance: 10,000 RMB
• Legal 'Z' work visa
• 12 days public holidays plus 10 days extra holidays
• Insurance
• On-going training and academic support
• Promotion opportunities within the EF network
Requirements
• Bachelor's degree
• 120 hour TEFL certificate (No TEFL? – We recommend INTESOL)
• Native English speaker from UK, USA, Canada, Australia, New Zealand or South Africa
• Experience teaching young learners preferred
• Plenty of passion and energy
If you are looking to teach English in China, teaching young learners in Changsha is guaranteed to be a truly rewarding and exciting experience. As far as ESL jobs in China go, you will not find better support, teaching materials and a friendlier teaching team. With a legal work visa and insurance provided you can teach English abroad in safety and security.
There are no costs whatsoever for the entire recruitment process.
We are looking forward to hearing from you.