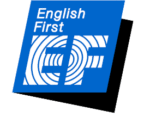 English First Qinhuangdao
The job
EF English First, Qinhuangdao is now interviewing English language teachers for positions that have recently become available at our school. We are looking for energetic teachers who can deliver quality lessons to both young learners and adult students. Although we provide structured courses with plenty of supplementary material we expect all our teachers to add their own creativity into each class and to really bring the lesson plan to life.
English First, Qinhuangdao was opened in 2002 and thanks to our commitment to high academic standards and enabling real progress for each and every student, we have seen constant growth year on year. Come and work in a supportive environment where every day brings new challenges and rewards.
Qinhuangdao – The city
Qinhuangdao is located in Hebei province, in the north east of China not far from Beijing. Today, the city has become a green and charming place, host to football games for the 2008 Olympic Games. There are well developed service facilities, good urban infrastructure and convenient traffic that greatly promote the further development of the city. The city is also well known for where The Great Wall of China meets the sea, known as the "Old Dragon's Head". Qinhuangdao has a population of 3 million and provides all the amenities you would expect from a city, including excellent restaurants, sports facilities, shopping and bars and cafes to enjoy.
Qinhuangdao is also well known for having some of the best beaches in China and is a popular destination in during the warm summers. The surrounding scenery is lush and mountainous and the water is shallow and clean, making for a beautiful summertime retreat.
Main Responsibilities
• Maximum of 20 hours teaching per week
• Lesson planning
• Use audio / video materials in classes
• Cooperate with the CM and DOS in ensuring the constructive communication and efficient operation of the centre
• Assist in the placement testing and interviewing of new students
• Carry out teaching related responsibilities including, but not limited to demonstration classes, conversation clubs, tutorials, seminars and presentations
• Attend centre social events
Compensation
• Excellent salary: 6,000 RMB per month
• Free accommodation: Western style, near the school
• Flight allowance: 9,000 RMB half payable after 6 months, half after 12 months
• Legal 'Z' work visa
• 12 days public holidays plus 10 days extra holidays
• Health insurance
• On-going training and academic support
• Promotion opportunities within the EF network
Requirements
• Bachelor's degree
• TEFL certificate (No TEFL? We recommend INTESOL, est. 1993, 30% discounts: www.GoldStarTeachers.com/INTESOL)
• Native English speaker from UK, USA, Canada, Australia, New Zealand or South Africa
• Plenty of passion and energy
If you are looking to teach English in China, teaching young learners in Qinhuangdao is guaranteed to be a truly rewarding and exciting experience. As far as ESL jobs in China go, you will not find better support, teaching materials and a friendlier teaching team. With a legal work visa and insurance provided you can teach English abroad in safety and security.
There are no costs whatsoever for the entire recruitment process.
We are looking forward to hearing from you.