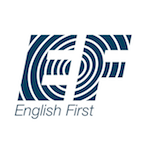 English First Daqing

ESL Jobs in Daqing
Due to our continuous expansion, English First Daqing is looking to enlarge our teaching team. We need qualified and experienced teachers to join our professional and hard working team of 16 international teachers and 18 local teachers and 1,400 students enrolled. You will be part of a team of committed teachers who can add value to the school in many ways.
EF Daqing stands as a proud and well established member of the global EF community. Our first school opened in 2001 and since then we've been growing rapidly. We opened our second school in 2008 and have been providing engaging and effective communicative English classes to students from 4 to 14 years old, as well as some adult classes.
We have exceptional teaching resources, benefiting from English First's 40 years of experience and global product development department. This means you have all the resources you need and more to deliver the best possible classes, as well as academic support and training from the schools' Director of Studies.
Teach English in Daqing
Daqing is located in the north-east of China in Heilongjiang province. To its west is Inner Mongolia and East is Russia. Known as "The City of a Hundred Lakes", Daqing is a beautiful, modern city with a population of 2.6 million and is well known throughout China for its oil reserves.
The Feitian Ski Resort, just one of hundreds of ski-able mountains, is a short journey outside Daqing, situated in the Daqing Oilfield Amusement Park which is popular in winter with visitors from across northwest China who come to enjoy the skiing and other snow sports.
Daqing is ranked first among inland cities as a "National Model City for Environmental Protection" and was awarded the "National Excellent City for Tourism". Daqing City is a modern city with wide and
bright highways, magnificent buildings, blue lakes, fresh air and natural sight-seeing places. Enjoy your time the many restaurants, shops, bars and sport facilities.
Main Responsibilities
-Five workdays with a maximum of 20 hours teaching per week during the nonpeak season(March to June and Sept to Dec)
-Six workdays with a maximum of 26 hours teaching per week during peak season (Jan to Feb and July to Aug)
-Lesson planning
-Use audio / video materials in classes
-Cooperate with the CM and DOS in ensuring the constructive communication and efficient operation of the centre
-Assist in the placement testing and interviewing of new students
-Carry out teaching related responsibilities including, but not limited to demonstration classes, conversation clubs, tutorials, seminars and presentations
-Attend centre social events
Compensation
-Excellent salary: 10,000 to 14,000 RMB per month depending on experience & qualification
-Free accommodation provided or 1,500 RMB housing allowance
-Flight allowance: 9,000 RMB half payable after 6 months, half after 12 months
-All public holidays plus 10 personal holidays
-Performance bonus: 500 to 2,000 RMB per month (after 2 months probation)
-Free Mandarin Chinese lessons
-Legal 'Z' work visa
-Free medical insurance
-Contract renewal bonus: 10,000 RMB paid on the 12th month
-Ongoing professional training and support (Cambridge TKT, Trinity Cert TESOL, Trinity Dip TESOL and Cambridge IDLTM)
-Promotion opportunities within the EF network
Requirements
-Bachelor's degree
-TEFL certificate of at least 100 hours (No TEFL? – We recommend INTESOL www.GoldStarTeachers.com/INTESOL)
-Native English speaker from the US, UK, Canada, Australia, New Zealand or Ireland
-Experience teaching young learners preferred but we can consider new teachers
-Plenty of passion and energy
There are no costs whatsoever for the entire recruitment process.
We are looking forward to hearing from you.