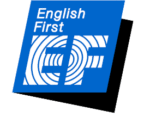 English First Changzhou
The job
EF English First, Changzhou is now holding interviews for full time English teachers. Are you looking for a rewarding and enjoyable teaching experience at a school with outstanding resources and cutting edge technology?
We teach to a range of ages, from young learners and teenagers to adult and some business English classes. If you strive for excellence and enjoy delivering engaging English classes then you will fit right in. Our high academic standards, plentiful resources and outstanding staff are what make us the leading school in the city.
Emphasis is placed on providing an engaging and varied learning experience to all students. Teachers make use of our award winning course material and in-classroom computers to really bring the learning experience alive.
Full and on-going training is taken seriously to accommodate both new and experienced teachers.
Changzhou – The city
Changzhou is located on the Southern bank of the Yangtze river in Jiansu province, just 2 hours drive from Shanghai on the East coast of China. Up until now, Changzhou has remained one of the most developed cities in Jiangsu, ranked third after Suzhou and Wuxi. As with many of the canal towns, the old city of Changzhou is heart-shaped and ringed by canals.
Changzhou is one of several tourist destinations in the southern part of Jiangsu and has 17 tourist sites ranked high nationally, with four obtaining the highest rating. The city boasts of over 100 tourist attractions, including many political, military, religious and historic sites and scenic spots, such as the Tianning Temple, the Maoshan caves, Tianmu Lake, and Red Plum Park. Tianning Temple is the tallest Zen Buddhist temple in China.
Changzhou has a large and constantly growing expat community. There is plenty to keep you busy from shopping, a variety of sporting facilities to a buzzing nightlife of bars, clubs and karaoke.
Main Responsibilities
• Maximum of 20 hours teaching per week
• Lesson planning
• Use audio / video materials in classes
• Cooperate with the CM and DOS in ensuring the constructive communication and efficient operation of the centre
• Assist in the placement testing and interviewing of new students
• Carry out teaching related responsibilities including, but not limited to demonstration classes, conversation clubs, tutorials, seminars and presentations
• Attend centre social events
Compensation
• Excellent salary: 6,500 RMB per month
• Free accommodation: Western style, near the school
• Flight allowance: 13,500RMB half payable after 6 months, half after 12 months
• Legal 'Z' work visa
• 12 days public holidays plus 15 days extra holidays
• Comprehensive worldwide ERIKA health, travel and property insurance
• Performance related bonus
• On-going training and academic support
• Free weekly Mandarin Chinese lessons
• Promotion opportunities within the EF network
Requirements
• Bachelor's degree
• TEFL certificate (No TEFL? We recommend INTESOL, est. 1993, 30% discounts: www.GoldStarTeachers.com/INTESOL)
• Native English speaker from UK, USA, Canada, Australia, New Zealand or South Africa
• Experience teaching young learners preferred
• Plenty of passion and energy
There are no costs whatsoever for the entire recruitment process.
We are looking forward to hearing from you.