Kindergarten in Guangzhou
Program Highlights
-Excellent salary: 11,000 – 13,000 RMB per month plus benefits
-Teach on a Monday to Friday schedule with evenings & weekends off
-Friendly, supportive teaching environment with excellent materials
-Teach in our scenic city of Zengcheng with the highest waterfall in China located nearby
ESL Jobs in Zengcheng
We are now holding interviews for English teachers to teach 3 to 6 year old students at our kindergarten schools in the Southern Chinese city of Zengcheng in Guangzhou. If you are a dynamic teacher, have an interest in an authentic Chinese school setting and can deliver learner centered, engaging lessons then we are interested in speaking with you.
Teachers use the communicative approach to language teaching with various student interactions encouraged in class such as group work, pair work, drama, songs, games and project work as well as more traditional teaching methods to add variety to the classes and help create a fun and relaxed learning environment.
All new teachers will receive training on arrival and will be introduced to the kindergarten and teaching methods. Teaching materials and resources are provided by the school and are targeted to the age of the students being taught. Teachers are encouraged to adapt and supplement the materials where need be to ensure classes are engaging and interesting.
Classes are held during the day time from Monday to Friday, with a maximum of 18 teaching hours per week, so you have evenings and weekends off. The highest waterfall in China "Baishuizhai" is located very close to our city, so if you enjoy living in scenic places and are looking for adventures in China, then you won't regret teaching at our school!
Teach English in Zengcheng
Zengcheng is located at a critical juncture along the "golden corridor" of the city cluster of the Pearl River Delta, linking Guangzhou, Dongguan, Shenzhen and Hong Kong. Blessed with a sound eco-system and picturesque landscape, Zengcheng is well-renowned as a production base of litchis, a city of jeans, an advanced manufacturing base and an eco-tourism demonstration zone.
Within China, Zengcheng is famous for its high quality and juicy lychees, which was also the favorite fruit of an extremely famous noble consort in Chinese history back in Tang Dynasty. The highest waterfall in China Baishuizhai is also situated in this area, and it is estimated 428 meters high and is a must see for teachers that enjoy natural beauty.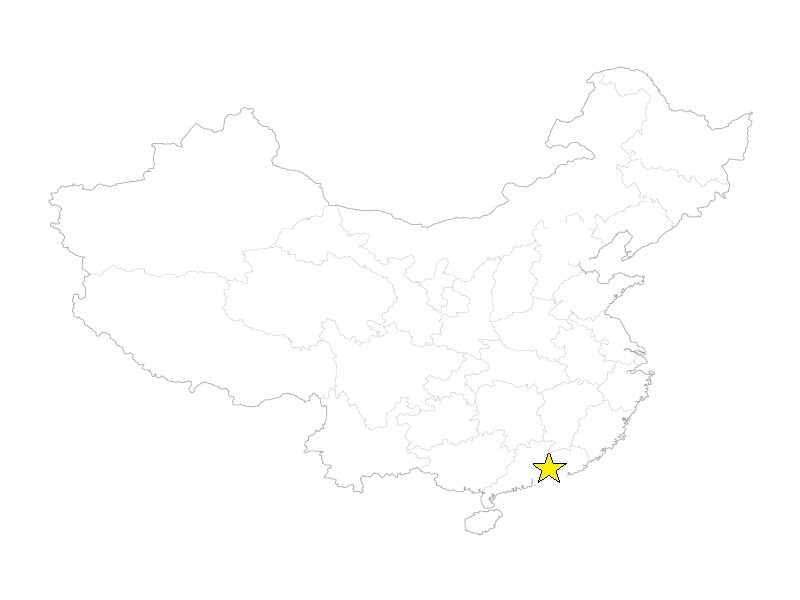 Main Responsibilities
-Maximum of 18 teaching hours per week
-Maximum of 40 working hours per week (in total)
-Student ages: 3 – 6 years old
-Class size: 10 – 25 students
-Monday to Friday classes (8:00 – 12:00 & 14:00 – 5:30) with evenings and weekends off
-Deliver learner centered, engaging lessons to students
-Ensure equal participation of all students
-Complete all administrative tasks in a timely manner
-Actively participate in professional development workshops and activities
-Attend school activities, parties and other events
Compensation
-Excellent salary: 11,000 – 13,000 RMB monthly based on qualifications
-3,000 RMB monthly housing allowance
-5,000 RMB once-a-year flight allowance (will be reimbursed in a week upon arrival)
-Contract renewal appraisal (boost monthly salary)
-Z work visa application assistance and up to 400 RMB visa cost reimbursement
-Social, health and accident insurance
-Pre-arrival webinar training and orientation
-Airport pickup, bank, phone card, and apartment rental assistance
-Welcome package and comprehensive arrival orientation
-SDE sponsored social events and culture classes
-Ongoing teacher mentoring and assessment
-Public holidays plus 1 month paid annual leave (paid at 50% of salary and 1 month housing allowance)
-Part time opportunities
-Teacher training and professional development provided
-Chinese lessons provided
-Up to 4 nights hotel provided on arrival before permanent accommodation arranged
-Company events and parties throughout the year
Requirements
-Native English speaker from UK, USA, Canada, Australia, New Zealand or Ireland
-Bachelor's degree
-Minimum 120 hour TEFL certificate required (No TEFL? – We recommend INTESOL www.GoldStarTeachers.com/INTESOL)
-Teaching experience preferred but not required as we provide full training
-Professional, enthusiastic, culturally aware
There are no costs whatsoever for the entire recruitment process.
We are looking forward to hearing from you.