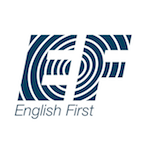 English First Shenyang

ESL Jobs in Shenyang
Since it opened on Mar 8, 2001, EF Shenyang has grown as a language school, providing high quality, communicative English classes for children and adults. There are two locations in the city – one in Heping, the very heart of the city, and one in Huang Gu, situated 20 minutes away by taxi, near the famous Bei Ling park.
We employ over 30 foreign teachers at our schools and are now holding interviews for new teachers. If you want to work for a well established school, with exceptional teaching resources and technology, including interactive white boards in all the classrooms then EF Shenyang is the right place for you. We need teachers full of energy who can inspire their students and bring the English language to life and deliver communicative classes to our students.
We also take professional development seriously at EF Shenyang. There are regular workshops with practical applicable teaching techniques, and also opportunities to sit Cambridge teaching exams – Teacher Knowledge Test (TKT) Modules, including the new TKT Young Learner Module. You will observe peers teaching before you take your own classes, and have continual opportunities to do peer observations during your time here.
Teach English in Shenyang
Shenyang is the capital of Liaoning Province, with excellent links to the North East's must-visit spots. The high speed train means Beijing is just 4 hours away. You can also visit Shan Hai Guan, where the Great Wall meets the sea, and you can enjoy this wonder of the world away from the tourist crowds in Beijing.
Shopaholics will love Shenyang. As well as boasting large modern shopping malls, Shenyang is home to Wu Ai Market, one of Asia's largest indoor markets. Here, you can really put your language skills to the test by haggling over prices with the local vendors. Shenyang has literally thousands of restaurants. Enjoy anything from barbecued kebabs on the street to luxury 5-Star banquets. For night owls, there's also a great range of bars, clubs and karaoke (KTV) spots.
Less than an hour away by bus is Qi Pan Shan (Chessboard Mountain), a scenic getaway from the hustle and bustle of the city. In summer it's an excellent place to enjoy walking or cycling, and in winter, you can take to the slopes to ski or snowboard. You can even stay overnight in traditional Chinese countryside lodgings.
Main Responsibilities
• Maximum of 20 hours teaching per week
• Lesson planning
• Use audio/video materials in classes
• Cooperate with the CM and DOS in ensuring the constructive communication and efficient operation of the centre
• Assist in the placement testing and interviewing of new students
• Carry out teaching related responsibilities including, but not limited to demonstration classes, conversation clubs, tutorials, seminars and presentations
• Attend centre social events
Compensation
• Excellent salary: 18,000 RMB per month
• Shared apartment at a rate of 1,500 RMB per month
• Single apartment/studio flat at a rate of 2,500 RMB per month
• Flight allowance: 10,000 RMB half payable after 6 months, half after 12 months
• Legal 'Z' work visa
• 12 days public holidays plus 2 weeks extra holidays
• Visa costs reimbursed
• Airport pickup
• All public holidays plus 14 days extra paid holidays
• Comprehensive health insurance
• Travel insurance
• Mobile phone SIM card
• On-going training and academic support
• Promotion opportunities within the EF network
Requirements
• Bachelor's degree or above required
• TEFL certificate  (No TEFL? – We recommend INTESOL)
• Native English speaker from UK, USA, Canada, Australia, Ireland or New Zealand
• Experience teaching young learners preferred
• Plenty of passion and energy
There are no costs whatsoever for the entire recruitment process.
We are looking forward to hearing from you.