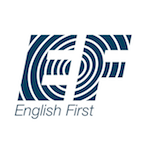 English First Cixi

ESL Jobs in Cixi
EF English First, Cixi is now hiring an English teacher and is holding interviews over the coming weeks. We are looking for a qualified teacher who has the skills, motivation and creativity needed to thrive in a modern English language center.
The right candidate will be able to bring our course material to life with varied and engaging activities. He / She will also be organsied, committed and have a true desire to improve the English level of each and every student.
The school itself is brand new, and equipped with state of the art facilities and the latest technology used by the EF group. Each classroom has online access and interactive whiteboards to make your teaching even easier. The teachers' office is large, light and airy and teachers have access to a huge amount of supplementary materials and resources to help you plan your lessons more effectively.
Teach English in Cixi
Cixi is a relatively small city for Chinese standards with a population of just over 1 million. Located in Zhejiang province, in the coastal region of the East China Sea, it enjoys a pleasant climate. Cixi is 148km south of Shanghai and within easy reach of many other travel locations around Zhejiang province.
The city itself has a low cost of living and teachers can enjoy a range of different restaurants and entertainment on a regular basis. Popular activities include karaoke, visiting coffee shops and tea houses.
Main Responsibilities
• Maximum of 20 hours teaching per week
• Lesson planning
• Use audio / video materials in classes
• Cooperate with the CM and DOS in ensuring the constructive communication and efficient operation of the centre
• Assist in the placement testing and interviewing of new students
• Carry out teaching related responsibilities including, but not limited to demonstration classes, conversation clubs, tutorials, seminars and presentations
• Attend centre social events
Compensation
• Excellent salary: 6,500 – 8,000 RMB per month depending on experience
• Free accommodation: Western style, near the school
• Flight allowance: 10,000 RMB payable on completion of a 12 month contract
• Legal 'Z' work visa
• 12 days public holidays plus 10 days extra holidays
• Insurance
• On-going training and academic support
• Promotion opportunities within the EF network
Requirements
• Bachelor's degree
• TEFL certificate (No TEFL? – We recommend INTESOL)
• Native English speaker from UK, USA, Canada, Australia, New Zealand or South Africa
• Plenty of passion and energy
If you are looking to teach English in China, teaching young learners in Cixi is guaranteed to be a truly rewarding and exciting experience. As far as ESL jobs in China go, you will not find better support, teaching materials and a friendlier teaching team. With a legal work visa and insurance provided you can teach English abroad in safety and security. We are looking forward to hearing from you.
There are no costs whatsoever for the entire recruitment process.
We are looking forward to hearing from you.