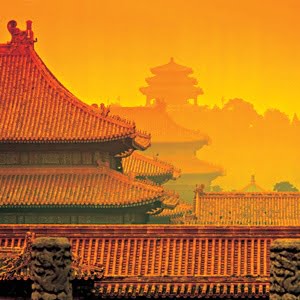 University in Shijiazhuang

University ESL Jobs in Shijiazhuang
We are holding interviews now for English language teachers to join our prestigious university. You will teach speaking, listening, reading and writing skills to our undergraduate and post-graduate students, aged from 18 years and up, making use of our comprehensive syllabi and supplied textbooks and teaching materials.
Teachers will teach 16 hours per week and class sizes will range from 30 to 50 students per class. The class are held from Monday to Friday during the day so teachers have weekends off.
Shijiazhuang Tiedao University (STDU) was established in 1950. It is a technical university with the distinctive characteristic of applied engineering, and offers a wide range of disciplines covering science, management, economics, arts and social sciences. STDU has been listed as one of the national key universities since 1979 and now it is one of the top universities in Hebei Province.
Now the university has 18 institutional departments and 25 research centers. Currently, the university has a faculty staff of 1,800, including 210 professors and 430 associate professors, 375 Doctoral and Master Supervisors. STDU has 27,600 full-time students, including 2,500 post graduate students.
STDU promotes actively the work of international exchanges and cooperation and has set up the International Cooperation and Exchange Office and the International Exchange Center. It has established the relationship with more than 20 universities and research institutions in countries and regions such as the United States, Britain, Russia, Canada, Australia and Spain.
Teach English in Shijiazhuang
As the capital city of Hebei, north China, Shijiazhuang is the province's center of politics, economy, technology, finance, culture, and information. Located on the edge of the North China Plain in China, Shijiazhuang is about 283 kilometers south of Beijing.
Besides its fast growth in economy, Shijiazhuang also develops very well in its tourism, thanks to its beautiful natural scenery and its historical position in the revolutionary history of China. Among the wonders to see in and around the city are Zhaozhou bridge, the oldest in China and listed as a world heritage site by the UN, it is over 1,400 years old.
With great food, extremely friendly people and a cosmopolitan atmosphere, it's no wonder our teachers often decide to stay for two, three or more years.
Main Responsibilities
• 16 teaching hours per week, 50-minutes per class
• Follow previously developed syllabi and use supplied textbooks in collaboration with other teachers teaching the same subject
• Meet with colleagues to coordinate class information
• Share methods and activities used in the classroom with colleagues
• Teach reading, writing, speaking and listening skills to undergraduate students, post-graduate students and teachers
• Plan and correct homework assignments
• Communicate problem areas and possible solutions to students and colleagues / university administration
• Create, execute and grade exams
• Input grades into the school's electronic grading system
Compensation
• Excellent salary: 7,000 to 9,000 RMB per month (depending on qualifications and experience)
• 2,000 RMB accommodation allowance per month
• Flight allowance: 10,000 RMB
• End of contract bonus based on performance
• Total 102 days holiday per year: 1 month winter holiday (paid) and 2 months summer holiday (unpaid) plus 12 days Chinese national holidays (paid) and Christmas holidays (paid)
• Legal Z work visa provided
• Health insurance provided
• Airport pickup and work and life orientation on arrival
• Company events and parties throughout the year
• Opportunities for extra part time work if required
Requirements
• Native English speaker from USA, Canada, UK, Ireland, South Africa, Australia or New Zealand
• Bachelor's degree (Education or ESL related degree preferred)
• TEFL certificate (No TEFL? – We recommend INTESOL)
• Teaching experience preferred
• Plenty of passion, energy and dedication
There are no costs whatsoever for the entire recruitment process.
We are looking forward to hearing from you.