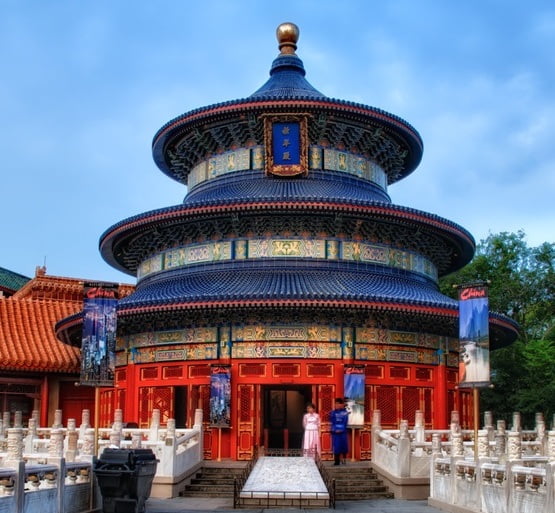 American School in Beijing

Program Highlights
-Excellent salary: 10,000 – 18,000 RMB per month after tax (based on experience and qualifications)
-Monday to Friday classes – weekends off
-Free housing or housing allowance provided
-Comprehensive teaching materials and lesson plans in place
-US company established in 1920's
ESL Jobs in Beijing
Our school in Beijing is now holding interviews for motivated, professional English young learner teachers. Our students are from kindergarten to middle school level, aged from 3 to 14 years old.
We invite you to join our large team, currently made up of 25 native English teachers and 45 local teachers in Beijing in our progressive school established over 17 years ago. All our English classes use our school's K-12 copyrighted materials and methods from the United States. In order to learn how to speak with a pure American accent, we utilize a special pedagogy to teach our students. Our classes, teaching materials, teaching methods, and evaluation systems correspond directly with many of our sister schools in the United States. With all lesson plans in place, teachers are free to focus on their teaching, with minimum lesson planning time.
Teaching assistance are on hand to help with classroom management and translation when need be. Our school puts a focus on a variety of teaching styles including dictation, reading, workbook tasks, composition, songs, pronunciation, debates, presentations and more. Classes run from Monday to Friday so teachers have weekends as their days off.
Teach English in Beijing
Teach English in Beijing and immerse yourself in the traditions of ancient China while also being a part of the exciting changes of a city on the cutting edge of modern culture. Beijing continues to be an exciting place for all things music, fashion and art with plenty of events and shows to attend. There is a thriving expat community in Beijing, with the Sanlitun area being a popular destination for both expats and trendy locals to mix and mingle over drinks.
Main Responsibilities
-11 month contract
-Monday to Friday classes – weekends off
-Maximum of 25 teaching hours per week
-3-6 office hours/week
-Monday to Friday classes (weekends off)
-Course materials are all in place so lesson planning is minimal
-Conduct classes that are fun and engaging
-Communicate with parents and fellow teachers regarding the students' progress
Compensation
-Excellent salary: 10,000 – 18,000 RMB (1,500 – 2,800 USD) after tax depending on experience and qualifications
-1,000 RMB per month bonus for candidates with a Master's degree in Education or a government issued teaching credential
-Fully furnished accommodation provided (including utilities) OR 3,000 RMB monthly housing allowance
-Airfare reimbursement: up to 7,500 RMB
-Highly efficient air cleaners in all school supplied housing
-Newly installed campus-wide air purifying systems in classrooms
-Accident insurance
-Over 6 weeks of paid vacation per year including 1 month during Spring Festival
-Legal 'Z' work visa provided
-Free transport to and from work
-Free Mandarin classes
-10% average increase in base pay for teachers returning the following year (up to 3 years)
-Airport pick-up
-Comprehensive paid 2 week training program at start of contract
-Professional training and ongoing program support
-Opportunity for additional weekend middle school classes available
Requirements
-Native English speaker from USA or Canada (can also consider teachers from other countries with fluent English who have lived in North America)
-Bachelor's degree
-TEFL certificate – minimum 120 hour (No TEFL? – We recommend INTESOL)
-Clean criminal background
-Motivated, professional and culturally aware
NOTE: Beijing now requires teachers applying for the Foreign Expert Visa to supply a Criminal Background Check with proof of no prior criminal record through your local police department. More information on this process can be found on your state's website.
There are no costs whatsoever for the entire recruitment process.
We are looking forward to hearing from you.