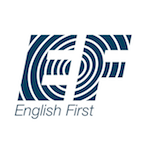 English First Tianjin

ESL Jobs in Tianjin
Due to our continuous expansion, English First Tianjin is looking to enlarge our teaching team. We need qualified and experienced teachers to join our professional and hard working team. You will be part of a team of committed teachers who can add value to the school in many ways.
EF Tianjin stands as a proud and well established member of the global EF community. Our first school opened in 2001 and since then we've been growing rapidly. We now have 7 schools providing engaging and effective communicative English classes to students from 4 to 14 years old.
We have exceptional teaching resources, benefiting from English First's 40 years of experience and global product development department. This means you have all the resources you need and more to deliver the best possible classes, as well as academic support and training from the schools' Director of Studies. Use your creativity and passion to bring the course materials to life and have a true impact on the lives of our students and watch them develop their confident and English skills in a meaningful way.
Teach English in Tianjin
Tianjin is located 85 miles east of Beijing, near the coast. The capital can be reached in half an hour by fast train. As China's third largest city with a population of over 10 million people, Tianjin has a rich history and has witnessed many important events since it was given its name in 1404. Evidence of its history is still visible in the old British and Italian concessions, the port and European architectures.
The best known scenic spots and historical sites include the Panshan Scenery Area, the Park on the Water, the Garden of Tranquility, the Palace of Heavenly Empress and even a section of the Great Wall of China at the Huangya Pass.
Main Responsibilities
• Maximum of 20 hours teaching per week
• Lesson planning
• Use audio / video materials in classes
• Cooperate with the CM and DOS in ensuring the constructive communication and efficient operation of the centre
• Assist in the placement testing and interviewing of new students
• Carry out teaching related responsibilities including, but not limited to demonstration classes, conversation clubs, tutorials, seminars and presentations
• Attend centre social events
Compensation
Total monthly package value of 14,500 – 17,500RMB per month, which breaks down as follows:
• Excellent salary: 9,000 – 12,000 RMB per month depending on experience
• Accommodation: Western style, furnished, near the school OR 3,000 RMB monthly allowance
• Flight allowance: 12,000 RMB per year
• Contract completion bonus equal to 1 months salary
• Loyalty bonus: 5,000 RMB (net) for each subsequent 12 month contract signed
• Referral bonus: 5,000 RMB per referral
• Quarterly performance bonus (KPI): 1,500 RMB
• Overtime hourly pay: 200 RMB
• Summer performance bonus: 500 RMB per month
• Legal 'Z' work visa provided and we cover all the visa related costs
• 12 days public holidays plus 10 days extra holidays
• 12 months worldwide ERIKA travel, property and health insurance
• On-going training and academic support
• Promotion opportunities within the EF network
Requirements
• Bachelor's degree
• TEFL certificate preferred (No TEFL? – We recommend INTESOL)
• Native English speaker from UK, USA, Canada, Australia, Ireland or New Zealand
• At least 22 years old
• Plenty of passion and energy
There are no costs whatsoever for the entire recruitment process.
We are looking forward to hearing from you.