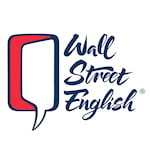 Wall Street English Vietnam

ESL Jobs in Vietnam
Wall Street English in Vietnam is holding interviews for English language teachers to join our team and teach communicative English to our adult students. Come and work with a fun, friendly, and professional team dedicated to helping every student speak English with confidence.
The Schools
Established in 1972, Wall Street English is the global leader in English language training for adults. Our innovative Wall Street English Method, which focuses on teaching people to understand and speak English, integrates interactive lessons, self-study in workbooks, and small classes led by native English speaking teachers to provide the most effective English language instruction available.
For over 40 years, Wall Street English has successfully taught over 2 million students through over 450 centers in 28 countries worldwide and is the international brand of choice. Wall Street English is owned by Pearson Group, the global leader in the publication and delivery of English language learning content, distributing to over 60 countries and helping to educate over 100 million people around the world.
Wall Street English Vietnam currently has six centres in Ho Chi Minh City and will continue to expand throughout this year and the subsequent years.
Our centres are designed, built and equipped to premium standards, thus providing teachers, employees and students with an excellent study and work environment. We place a strong emphasis on academic quality and this is reflected in our approach to teacher recruitment, development, support and management.
The Students
Students are typically 20 to 35 year old professionals, well-educated and from a wide variety of backgrounds. They are motivated to learn English and recognise it as a skill essential for their career development. Levels range from beginner right through to advanced and all students are placement tested to ensure they are studying alongside students of the same abilities.
The Courses
Standard Classes
Class sizes are kept small, with an average of 4 students per class, which helps ensure real progress is made by all and allows for easy classroom management.
Lessons are made up of a variety of teaching materials and are designed to be engaging and communicative. Teachers guide students through both controlled practice and authentic conversation activities. All the lesson materials are already in place, so minimal lesson planning is required.
Social Clubs
Teachers also run sessions with more of a social focus, designed to further give students the opportunity to use their language in a natural setting, while having fun at the same time. Topics are limited only by your imagination and can be anything from baking cookies to speed dating.
Professional Development
We provide training for our teachers and it is a great opportunity to experiment with new methods of teaching and increase the range of your professional development portfolio.
Why Vietnam?
If you're wondering why so many English teachers choose to live in Vietnam, there are many reasons! Whether you prefer to explore the winding inner-city alleyways or wander aimlessly along the beach, to climb mountains or trek jungles, to delve into a rich history or get to grips with a burgeoning entrepreneurial scene, Vietnam has it all. All this can be reached easily and comfortably, and very cheaply. And the Vietnamese will welcome you with open arms! While doing all this, you can pursue any number of hobbies and find the comforts of home.
Main Responsibilities
• Teach a variety of English classes to a range of abilities
• Maximum of 30 teaching hours per week
• Use your creative skills to develop social clubs and other events
• Ensure students learn in an engaging manner
• Bi-annual professional development days
Requirements
• Native English speaker from UK, USA, Canada, Australia, New Zealand, Ireland or South Africa
• Bachelor's degree or higher
• CELTA
• Previous teaching experience is preferred but not required
• A dynamic, professional and fun approach
• Positive, flexible, hard-working and proactive
• Clean criminal background check
Compensation
• Competitive monthly salary: 38 million Vietnam Dong (approximately 1,700 USD)
• Visa and work permits organised and paid for by Wall Street English Vietnam
• Airport pick up and 5 nights hotel accommodation on arrival and support finding an apartment (for international hires)
• Two fixed consecutive days off
• Bonus on completion of a year of service
• Free Vietnamese lessons
• Assistance setting up a bank account
• Full training and on-going professional development
• Health insurance and medical check
• Annual leave of 21 days plus Vietnam national holidays
• High quality facilities and teaching resources
• Social activities
• Welcome pack and a guide to living in Vietnam
• Option to transfer between countries and to progress into senior positions
There are no costs whatsoever for the entire recruitment process.
We are looking forward to hearing from you.