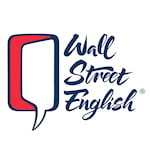 Wall Street English Vietnam
The Job
Joining us as a Wall Street English Service Manager will give you the privilege of leading the delivery of service, experience, success and satisfaction for the 1,000 – 2,000 adult students in your Center. As the ambassador and leader of educational excellence, you'll be responsible for leading and managing the Service team comprised of English Teachers, Personal Tutors and Receptionists, ensuring that they provide a consistent premium experience to your Students.
You spend much of your time overseeing each function's activities, according to Standard Operating Procedures and will suggest improvement opportunities when possible to ensure that levels of service always exceed expectation.
We are looking for Service Managers that are not afraid to work hard, that put the student first and foremost, that at the core desire to deliver nothing less than five star service and are ready to pour their heart and soul into training, motivating, nurturing and driving their staff to be the best that they can be.
The Schools
At Wall Street English we don't just teach English, we change futures. We have been learning partners to over 2 million people, and have been passionate about teaching English for over 40 years. Our method is proven and aligned to the Common European Framework Reference for Languages, the global standard for language acquisition and education.
With a current enrollment of 190,000 students in over 450 learning centers in 28 different countries across the globe our centers offer a near immersion experience and a unique Blended Learning Method to help each student reach their fullest potential.
Wall Street English Vietnam opened in May 2013 and since then has grown to 6 schools and 7,000 students. The pace of growth is incredible and the intention is to continue this, soon spanning to the capital city of Hanoi.
Our schools are built to accommodate 2,000+ students and were created with both elegance and style in mind. They are beautiful, bright and ultimately the dream environment for fostering learning.
Video introduction to Wall Street English Vietnam:
The Students
Students are typically 20 to 35 year old professionals, well-educated and from a wide variety of backgrounds. They are motivated to learn English and recognise it as a skill essential for their career development. Levels range from beginner right through to advanced and all students are placement tested to ensure they are studying alongside students of the same abilities.
The Courses
Standard Classes
Class sizes are kept small, with an average of 4 students per class, which helps ensure real progress is made by all and allows for easy classroom management. Lessons are made up of a variety of teaching materials and are designed to be engaging and communicative. Teachers guide students through both controlled practice and authentic conversation activities.
Social Clubs
Teachers also run sessions with more of a social focus, designed to further give students the opportunity to use their language in a natural setting, while having fun at the same time. Topics are limited only by your imagination and can be anything from baking cookies to speed dating.
Why Vietnam?
If you're wondering why so many English teachers choose to live in Vietnam, there are many reasons! Whether you prefer to explore the winding inner-city alleyways or wander aimlessly along the beach, to climb mountains or trek jungles, to delve into a rich history or get to grips with a burgeoning entrepreneurial scene, Vietnam has it all. All this can be reached easily and comfortably, and very cheaply. And the Vietnamese will welcome you with open arms! While doing all this, you can pursue any number of hobbies and find the comforts of home.
Main Responsibilities
• Leading the Service team by acting as coach, mentor and role model
• Creating an environment where students and alumni are inspired and motivated to engage with English in-center, online and in real-life
• Managing day-to-day Service and guaranteeing smooth operations, ensuring delivery of a premium educational experience to Students
• Ensuring that Standard Operating Procedure is followed at all times to ensure global brand consistency
• Partnering with the Centre Director to create a strong link between the Service Team and Sales Team
• Working with Human Resources to manage recruitment activities and ensure people development strategies to support continuous development, retention and premium results are in place
• Working with the Corporate Sales Team and ensuring Corporate Students have the same learning experience whether in-center or offsite in company locations by managing these courses
• Tracking, analyzing and report Center Service performance and providing solutions for improvement areas, ensuring that student satisfaction and learning levels exceed expected benchmarks
• Driving engagement of staff, students and alumni in complementary informal learning communities using digital tools, social media and in-center promotion and by managing monthly Social Club Calendar
• Implement new products and systems when required and maintaining the Center's image and IT assets
Requirements
• Native English speaker from UK, USA, Canada, Australia, New Zealand, Ireland or South Africa
• Bachelor's degree or higher
• CELTA or equivalent in TEFL: 120 hour classroom-based with 6 hours of observed teaching practice
• Two years teaching experience (preferred)
• Team leadership experience, ability to lead, motivate and develop a team
• Previous Wall Street English is a distinct advantage
• Experience having lived in different countries is preferred
• Excellent interpersonal skills—patient, responsible, and empathetic
• Inspiring and supportive to staff and Students
• Passionate about training, teaching and coaching
Compensation
• Competitive salary: will be discussed during interview
• Visa and work permits organised and paid for by Wall Street English Vietnam
• Airport pick up and 5 nights hotel accommodation on arrival and support finding an apartment (for international hires)
• Two fixed consecutive days off
• Free Vietnamese lessons
• Assistance setting up a bank account
• Full training and on-going professional development
• Health insurance and medical check
• Annual leave of 21 days plus Vietnam national holidays
• High quality facilities and teaching resources
• Social activities
• Full support with relocation
• Welcome pack and a guide to living in Vietnam
• Plenty of career options globally
There are no costs whatsoever for the entire recruitment process.
We are looking forward to hearing from you.