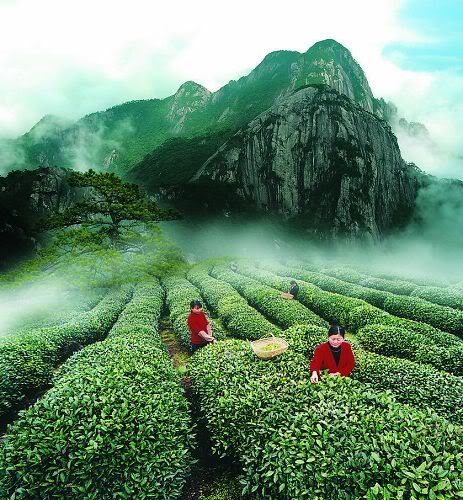 Language School in Chengdu

Positions
– ESL Teacher
– General Science
– Math
– Biology
– Economics
– Art
– Music
– Health
– P.E.
ESL Jobs in Chengdu
Our school is looking for Grade 9-12 English, General Science, Math, Biology, Economics, Art, Music, Health and PE teachers who can incorporate a fun and creative teaching style with our unique teaching materials and approaches to ensure our young learners aged 14 – 18 receive a first rate educational experience.
If you are looking for a chance to teach one of the subjects to motivated young learners in Chengdu where every day at work will bring exciting challenging then we have just the job for you.
The Schools
Our school is the leading language provider for students globally, with a dominant presence in China. Our innovative English Method integrates the best of proven teaching approaches to provide the most effective English language education available for students.
The school was established in 2006 and growing stronger every year, we have provided instruction to over 60,000 students and has over 39 centers in over 12 cities including Beijing, Shenzhen, Guangzhou, Suzhou, Xiamen, Chengdu, Chongqing, Wuhan, Dongguan, Zhongshan and Foshan.
Each of our English center is equipped with state of the art equipments, which include a coffee bar, theatre, library, lab area with many computers with internet access and comfortable, spacious classrooms that allow students to study in a comfortable and relaxing environment.
Teach English in Chengdu
Chengdu is the capital of Sichuan Province, which is known as the "Heavenly State", located in the West of China next to Tibet. Being the natural habitat of cute giant pandas, Chengdu is located in the west of Sichuan Basin and in the center of Chengdu Plain. It covers a total area of 12.3 thousand square kilometers with a population of over 11 million.
People from Chengdu tend to eat spicy food. Local specialties include Grandma Chen's Tofu, Chengdu Hot pot, and Dan Dan Mien literally meaning "Noodles carried on a pole". Chengdu outnumbers Shanghai in the number of tea houses and bars despite having less than half the population. The inhabitants have a reputation in China for having a laid-back attitude and for knowing how to enjoy life.
Main Responsibilities
• Teaching: 25 class hours (40 min for each class hour) per week, up to 5 classes per day. 5 days a week,work 9am to 6pm morning shift with one hour lunch break or 1pm to 9pm evening shift. Must work on Saturdays and Sundays (busiest time) and take two week days off from Monday to Friday.
• Average class size 8-10, max 20 students, age 14-18 high school kids.
• Core Courses: Grade 9-12 English, General Science, Math, Biology, Economics, Health and PE.
• Tutoring: provide daily tutoring to students and help with course problems, homework, assignments, research projects, and test preparation. Ave. 6 hours per week or up to 30 hours per month.
• Mentoring: provide mentoring to students on study skills and personal development. Ave. 2 hours per week.
• Demo Class: for potential clients/students who wish to experience what we offer in real class. Usually last 20-30 min., and a teacher maybe required to deliver up to 2-3 demos per day, but on average:2 hours (4 demos) per week. Busy months such as Sept., March or summer seasons are more likely to get more demos while other months usually get less.
• Marketing and promotion activities: we usually asks foreign teachers to support with marketing, this could be in the forms of delivering a speech, conducting a demo class, meeting with parents, or guest speakers for academic purposes. This should not exceed on average 4 hours (2 events) per month or 1 hour per week.
• Office hours: this could be grading papers, doing some research online or running for a staff short meeting 4 hours per week. This adds up to 40 working hours per week. However this is a typical schedule and work hours may vary on weekly or monthly basis.
Compensation
• Annual base salary: 333,000RMB (48,000 USD) for BA/BS holders
• Annual base salary: 347,000 – 417,000RMB (50-60,000 USD) for MA/MS/EdD. holders
• Annual base salary: 555,000RMB (80,000 USD) for PhD holders
• Flight allowance: 2000 RMB
• Travel allowance: 1000RMB
• Housing allowance of 7,000RMB
• Quarterly performance bonus: up to 27,000RMB (4,000 USD) per year
• Meten travel plan: 6900RMB (1,000 USD) per year, to qualified teachers to travel to destinations of their choice, payable at the end of the contract year
• 4 weeks paid vacation per year for teachers who sign up for a full year service contract (as well as standard Chinese holidays) Teachers are required to work part of the summer and winter vacations for our short term programs
• Provide quality working conditions, functional school facilities and safe infrastructure
• Teacher training and support:
a. Intensive training1: Every year, two trainers/administrators from partner school in the US will provide two weeks training and seminars to new staff and faculty members.
b. Online Skype support: MPA will provide monthly Skype meeting to support faculty with any academic issues that may arise during the course of instruction for each semester.
c. On-site training: delivered by MPA senior teachers monthly in METEN centers.
Requirements
• Bachelor's degree or above
• Certification (certified high school teacher Grade 7-12 from the U.S. or Canada)
• 3 years of teaching experience from U.S. or Canadian high schools
• Native English speaker from UK, USA, Canada, Australia, New Zealand, Ireland or South Africa
• Open to oriental culture (preferably with teaching or travel experience in Asia)
• Outgoing, passionate and social personality
There are no costs whatsoever for the entire recruitment process.
We are looking forward to hearing from you.